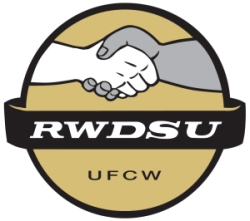 Reprinted from The Intercept UK by Lee Fang on February 10, 2021.
Amazon is bringing on a set of well-trained union suppression consultants in its high-profile fight to keep its massive warehouse workforce free of organized labor.
The Seattle-based conglomerate recently retained a consultant named Russell Brown to help thwart the union election that began recently at its fulfillment center in Bessemer, Alabama, new disclosures show.
Brown was brought on by Amazon on January 25 for a contract to help persuade Amazon's Alabama employees not to join the Retail, Wholesale and Department Store Union, or RWDSU, a union that is affiliated with the United Food and Commercial Workers, also known as the UFCW. He is paid $3,200 per day, plus expenses, for the work.
Brown is the head of RWP Labor, which touts itself as a specialty firm that assists companies in "maintaining a union free workplace." The company features a team of consultants that includes a former International Brotherhood of Teamsters trainer who now assists corporations with defeating union campaigns. The firm brags that it has won many previous anti-union drives and specializes in training company leaders, persuading employees, and developing corporate social responsibility plans devised to prevent union interference.
Amazon did not immediately respond to a request for comment. …
Reprinted from Counter-Punch by Sonali Kohatkar on February 15, 2021.
Amazon Faces Biggest Union Push in Its History
Reprinted from The San Francisco Chronicle by Joseph Pisani on February 12, 2021.
… If organizers succeed in Bessemer, it could set off a chain reaction across Amazon's operations nationwide, with thousands more workers rising up and demanding better working conditions. But they face an uphill battle against the second-largest employer in the country with a history of crushing unionizing efforts at its warehouses and its Whole Foods grocery stores.
Attempts by Amazon to delay the vote in Bessemer have failed. So too have the company's efforts to require in-person voting, which organizers argue would be unsafe during the pandemic. Mail-in voting started this week and will go on until the end of March. A majority of the 6,000 employees have to vote "yes" in order to unionize.
Amazon, whose profits and revenues have skyrocketed during the pandemic, has campaigned hard to convince workers that a union will only suck money from their paycheck with little benefit. Spokeswoman Rachael Lighty says the company already offers them what unions want: benefits, career growth and pay that starts at $15 an hour. She adds that the organizers don't represent the majority of Amazon employees' views. …