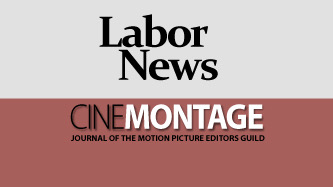 Reprinted from Variety by Elizabeth Wagmeister on October 7, 2020.
Nearly three decades ago, Anita Hill took a stand against harassment when, during his Senate confirmation, she publicly accused Justice Clarence Thomas, who is now the most senior member of the US Supreme Court.
Today, Hill continues her work to end sexual harassment, gender discrimination and racial bias in the workplace.
As chair of the The Hollywood Commission on Eliminating Sexual Harassment and Advancing Equality, which was founded by Kathleen Kennedy and Nina Shaw, Hill helped to conduct a survey of nearly 10,000 workers in entertainment to help provide real data to the industry, in hopes that real progress will be made.
Last week, the first results of the groundbreaking survey were released, showcasing daunting findings regarding accountability, abuse of power, retaliation and the challenges of reporting sexual harassment. …