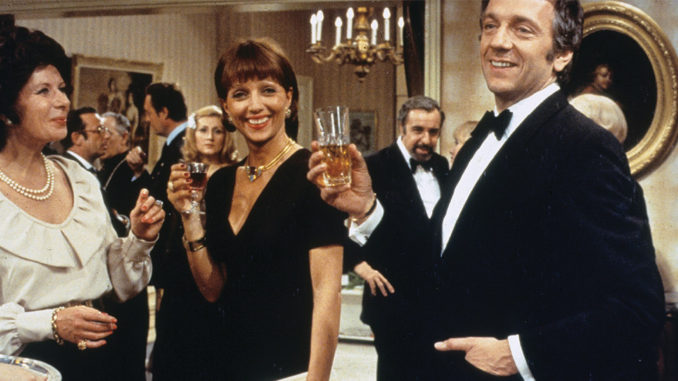 by Stuart Bass, A.C.E.
The year was 1973. I was a high school student in Madison, Wisconsin, the son of a University of Wisconsin professor and on track for a career in sciences or engineering. And then I saw the Oscar winner for best Foreign Language film that year, The Discreet Charm of the Bourgeoisie directed by Luis Buñuel. Life would change course after that.
Here is a film where dream and reality intermingle without the aid of harp glissandos, oil dissolves or the ubiquitous flash-pop. In Discreet Charm the dream is not filled with weird paraphernalia like melting clocks; instead, it is indistinguishable from reality. And more importantly, Buñuel questions the nature of reality itself.
On my 1973 bookshelf were thinkers toying with this realm: Huxley, Vonnegut, Watts, Castaneda, Camus and Kerouac. At the time, I was becoming increasingly interested in Eastern philosophies as well as Western existentialism. While my fellow students were playing football and getting ready for the prom, I was learning meditation and searching for a higher self. Buñuel's assault on common perception fit right in. Armed with this vision, I picked up a Super-8 camera and started by recording dreams. Later I checked out 16mm equipment from the UW film department pretending to be a university student. My quirky high school films became more sophisticated.
The Discreet Charm of the Bourgeoisie commences with five wealthy friends getting together for dinner. And in the most mundane way the dinner is interrupted. This pattern is repeated as the interruptions escalate. At times, we find the characters waking up to a dream, but we are never cued as to when the dream begins. Buñuel sets up expectations and then pulls the rug out from under us. Foiled desires and dreams suggest Freudian or Jungian interpretation. But there are no obvious explanations. To say that the story is absurd is to discount the political and social dimensions of the film. This was not the sort of film I was used to seeing. There was metaphysical substance, black comedy and social commentary on the screen. Not the stuff of Saturday matinees at the Bijou.
Luis Buñuel's magical realism was fresh through the '70s. His twists and turns have been co-opted by mainstream film and television today.
By the time I was a college student, I became a Buñuel junkie. I found a University of California program that would allow me to study cinema at the Sorbonne. Paris was a windfall for my growing film addiction. By then I had tracked down most of Buñuel's filmography going back to 1928's Un Chien Andelou. And his films led to a new world of cinema invention. I watched Goddard, Resnais, Truffaut, Fellini, Bresson and others insatiably. Here was a class of films that expanded the way we perceived the world.
Back in the US, I was discovering the avant-garde filmmakers. I remember seeing the extraordinary short film by Maya Deren, Meshes of an Afternoon (1943; it can be viewed on YouTube.) Meshes follows psychological images and symbols as an inner experience. Profoundly inspired by poetic filmmaking––and with the aid of art foundation-funded grant money––I managed to make several short pieces ranging from the comic to the abstract. With this portfolio of films, I was accepted in the highly competitive MFA program of the San Francisco Art Institute. There I had the opportunity to learn from a number of avant-garde filmmakers. The Art Institute, the Pacific Film Archives and Canyon Films became my temples; the films became glimpses into the soul.
The heady days of living and playing in North Beach cafés changed when I left school. The cost of making art films became excessive and the reality of having to make a living set in. I took some computer classes and found a job as a post-production manager at a commercial house. In 1983, I packed up my VW Bug and moved to Los Angeles.
Upon watching Discreet Charm again, it feels a little dated. It might be the times we live in. Buñuel's magical realism was fresh through the '70s. His twists and turns have been co-opted by mainstream film and television today. Shows like Lost, movies like Atonement and Adaptation, and even children's films like Harry Potter manipulate time, plot conventions and subjectivity with ease. Audiences have become sophisticated enough to understand the blurring of dream and reality, the realization of psychological space and the twisting linearity of time. I look back at Discreet Charm and the manipulation, in hindsight, feels precious.
These days, in the editing room, as I encounter scenes twisting time and space in Buñuel's style, I feel a great debt of gratitude for his pioneering methods to observe the psyche through film. It was this glimpse into the potential power of cinema that incited me to leave the safe and secure terrain of Wisconsin and run away to join the modern-day circus of Hollywood.