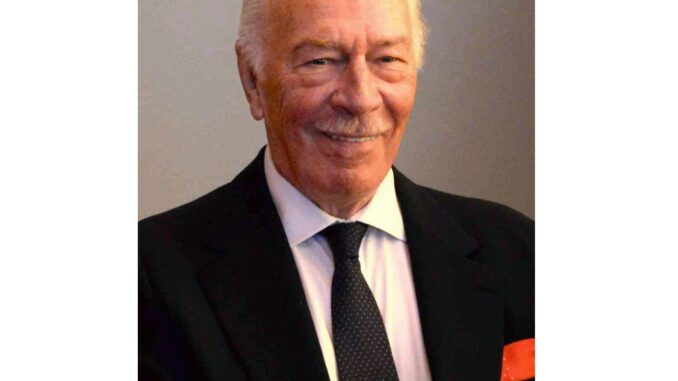 Reprinted from The New York Times by Bruce Weber on February 5, 2021.
Christopher Plummer, the prolific and versatile Canadian-born actor who rose to celebrity as the romantic lead in perhaps the most popular movie musical of all time, was critically lionized as among the pre-eminent Shakespeareans of the past century and won an Oscar, two Tonys and two Emmys, died on Friday at his home in Weston, Connecticut. He was 91.
His wife, Elaine Taylor, said the cause was a blow to the head as a result of a fall.
The scion of a once-lofty family whose status had dwindled by the time he was born, Plummer nonetheless displayed the outward aspects of privilege throughout his life. He had immense and myriad natural gifts: a leading man's face and figure; a slightly aloof mien that betrayed supreme confidence, if not outright self-regard; an understated athletic grace; a sonorous (not to say plummy) speaking voice; and exquisite diction. …