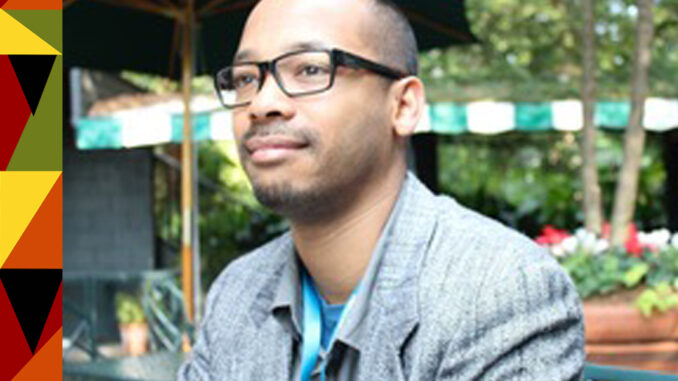 For each day in the month of February, the African American Steering Committee will be highlighting Local 700's African American members, both past and present, and their accomplishments. We look forward to showing the contributions and influences African Americans have had on the industry.
---
Name: Vaughn Ross
What's your job? Supervising Director
List the credits you're most proud of. Proud of a decade of Story Artist Credits on the Animated "Star Wars" Franchise and my Directorial Debut on "Gremlins, Secrets of the Mogwai."
What are you working on right now? "Wings of Fire," an Animated Series for Ava DuVernay and Netflix here at WBA.
Who and what are your influences and/or mentors? Mentors include Robert Valley, Ed Bell, Stuart Lee, Dave Filoni. I'm influenced by Film and Life in general. 
What books are you reading, shows are you watching and/or movies you're excited about? Currently I'm reading "Underground Railroad" by Colson Whitehead, and "How long til Black Future Month?" By N.K. Jemisin. Im currently cringing while watching "Euphoria."
What would be your superhero name? Super Tired
What are your Black history month memories and any cultural or historical impacts on your life? Lots of Neighborhood Park parties in West Oakland as well as hitting the slopes in Tahoe with some buddies on MLK weekends. 
What's the best piece of advice you've been given? Success = Timing plus preparation.
If you could time travel, when would you go and why? The future, although a pitstop to the past could be good to keep me grounded on what mistakes not to make again.
What's a little known fact about you? What are your hidden (or not so hidden) talents? I'm pretty much an open book! Not much of a Man of Mystery.
What's your favorite (Black) television/movie moment? "Afro Samurai (the short film), "Malcom X," "Do the Right Thing," "When We Were Kings" (Ali Doc), "12 Years a Slave," "Moonlight."
Was there a television show/movie that inspired you to pursue your career? Not one in particular.
What's your personal/professional mantra? Keep Grindin'
What's the last show/movie that left you speechless? "Underground Railroad"
 What would be your dream project to work on? A personal project, or a Spike Lee Joint