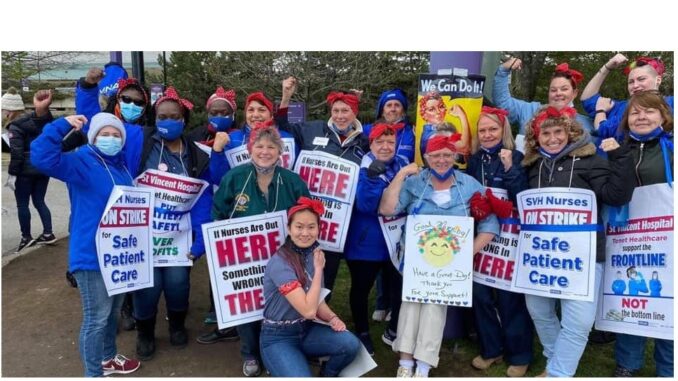 Reprinted from Labor Notes by Johnnie Kallas, Eli Friedman and Dana Trentalange on May 26, 2021.
How many strikes are there in the United States?
It's a question with obvious importance to labor activists, yet there is no readily accessible answer.
The Bureau of Labor Statistics (BLS) releases an annual work stoppage summary in February reporting the number of strikes and lockouts over the prior year—but only those that involved at least 1,000 workers and lasted an entire shift. This is especially problematic because nearly 60 percent of all private sector workers are employed by companies with fewer than 1,000 employees. Even many of those who work at big firms are in bargaining units or workplaces with under 1,000 workers.
The BLS kept track of all work stoppages involving six workers or more and lasting at least a full shift until 1982, when cuts by the Reagan administration diminished resources for labor research and statistics. …