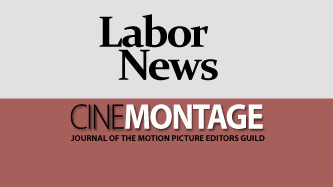 Reprinted from Deadline Hollywood by David Robb on December 28, 2020.
The Los Angeles County Department of Public Health is urging the film and TV industry to consider pausing production for a few weeks during the ongoing surge in coronavirus cases throughout the county. "Although music, TV and film productions are allowed to operate," the health department said, "we ask you to strongly consider pausing work for a few weeks during this catastrophic surge in Covid cases. Identify and delay higher risk activities, and focus on lower-risk work for now, if at all possible."
L.A. Public Health's latest message, excerpts of which were posted Monday on FilmLA's website, was sent to the department's industry contacts December 24. It comes as the county Monday reported 73 new deaths and 13,661 new cases of Covid-19, with an estimated additional 432 deaths that reflect delayed reporting due to outages and the holiday weekend. On Sunday, L.A. Public Health reported 13,580 new positive cases and 44 new deaths.
On November 1, the average number of new cases in L.A. County was about 1,200; that number now "consistently exceeds 13,000 cases a day with some days exceeding 15,000 cases," L.A. Public Health said Monday, when it reported 6,914 people with Covid-19 currently hospitalized and 20% of these people in the ICU. …