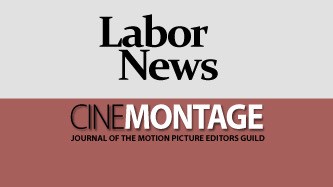 Reprinted from The Hollywood Reporter by Abid Rahman on November 9, 2020.
Chinese director Ning Hao will head the competition jury at the upcoming digital International Film Festival & Awards Macao (IFFAM), with the festival also set to honor Japanese auteur Hirozaku Kore-eda with their 'Spirit of Cinema' award.
The fifth edition of the event, which will take place December 3-8, announced its full program with all films available online via a dedicated video streaming platform. The festival's filmmaker talk series, In Conversation, will also take place virtually as will the awards ceremony on closing night, where Kore-eda will receive his special award.
Hao (Breakup Buddies, Crazy Alien) leads an international competition jury that includes Laotian director Mattie Do (Dearest Sister, The Long Walk), German actress Nina Hoss (Yella, Homeland), Singaporean filmmaker Eric Khoo (Be With Me, My Magic) and Hong Kong producer Albert Lee.
The international competition, which includes a $60,000 prize, includes Viggo Mortenson's directorial debut Falling, Love Poem which won the top prize at the FIRST International Film Festival this year, Jeonju prize-winner Black Light, Rotterdam Tiger winner The Cloud In Her Room and Cannes 2020 label titles Limbo, Spring Blossom and Sweat. …