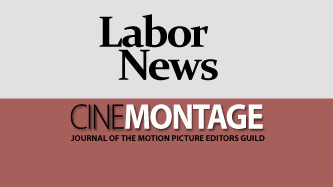 Reprinted from The Washington Post by Peter Marks on April 17, 2021.
The story, in which several people described allegations that have circulated in the entertainment industry for years about Rudin's bullying and rages, rocked the theater world. In one anecdote, he allegedly smashed a computer monitor on an assistant's hand over an unsuccessful flight booking, sending the employee to the emergency room. He's also accused of throwing objects at workers, including a stapler and a baked potato. …
THR: Scott Rudin to Step Back from Broadway Productions, Apologizes for 'The Pain My Behavior Caused'
Reprinted from The Hollywood Reporter by Trilby Beresford on April 17, 2021.
… "Much has been written about my history of troubling interactions with colleagues, and I am profoundly sorry for the pain my behavior caused to individuals, directly and indirectly," wrote the award-winning film and theater producer in a statement for the outlet. "After a period of reflection, I've made the decision to step back from active participation on our Broadway productions, effective immediately. My roles will be filled by others from the Broadway community and in a number of cases, from the roster of participants already in place on those shows. My passionate hope and expectation is that Broadway will reopen successfully very soon, and that the many talented artists associated with it will once again begin to thrive and share their artistry with the world. I do not want any controversy associated with me to interrupt Broadway's well deserved return, or specifically, the return of the 1500 people working on these shows."
Actors Equity, the labor union which represents actors in live theater, responded to Rudin's statement shortly after it was issued, calling on Rudin to release employees from non-disclosure agreements so they may come forward. President Kate Shindle and executive director Mary McColl wrote in the joint message, "Since news reports emerged about Scott Rudin, we have had many private conversations with our sibling unions and the Broadway League. We have heard from hundreds of members that these allegations are inexcusable, and everyone deserves a safe workplace whether they are a union member or not."
The statement continued, "We salute the courage of those who came forward. We hope that Scott Rudin will also release his staff from any nondisclosure agreements they may have signed as a condition of employment. This is an important step in creating truly safe and harassment-free theatrical workplaces on Broadway and beyond. It is not the end of our work to ensure a workplace safe for everyone in the industry as we work toward reopening." …
Time's Up Joins Actors' Equity Calls on Broadway Producer Scott Rudin to Release Employees from NDAs
Reprinted from Deadline Hollywood by Greg Evans on April 18, 2021.
Tina Schen, president and CEO of the Time's Up Foundation, added her voice Sunday to those calling for producer Scott Rudin to release employees from prior non-disclosure agreements.
"First and foremost, we owe a debt of gratitude to the brave employees who came forward with allegations of workplace bullying and harassment against Scott Rudin. For far too long, this abusive behavior has been a stepping stone to success in Hollywood and on Broadway — but those days are over.
"No one should have to endure the kind of abhorrent mistreatment that has been reported and live under fear of retaliation. We still don't know the full extent of what occurred. That's why Time's Up demands Scott Rudin release his former staff from any nondisclosure agreements. Doing so is critical to truly creating workplaces where every employee feels safe and respected across all industries." …