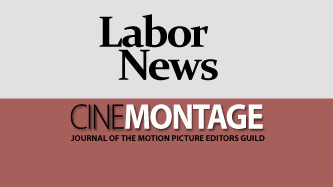 Reprinted from The Hollywood Reporter by Etan Vlessing on August 31, 2020.
As Hollywood producers continue to seek union approval to resume production, the Producers Guild of America has unveiled its latest health and safety guidelines for production amid the COVID-19 pandemic.
The 56-page COVID-safety protocols for independent productions, created by the PGA's production safety task force, use a "producers lens" to break down the guidelines from other unions and guilds as the industry returns to film and TV sets.
The PGA guidelines call for 10 hour production days, "zones" where contact between individuals during a production can be minimized, testing of everyone within 48 hours of starting to work or visiting a production, and ensuring all soundstages, sets, locations, offices and shops, have sufficient outdoor access and ventilation air systems.
"The virus is an invisible threat, and risk cannot completely be eliminated. The use of PPE should be provided and maintained. Because testing sometimes fails, full PPE and social distancing controls will be essential to ensuring a safe work environment," the PGA guidelines add about the use of protective equipment like face masks and gloves. …