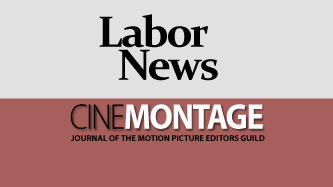 Reprinted from The Los Angeles Times by Charles McNulty on March 2, 2021.
"No sector of the performing arts has been unscathed by the COVID-19 pandemic," writes Charles McNulty in The Los Angeles Times. "But I've been especially concerned about the plight of theater stalwarts, those pioneers and purists who haven't been biding their time in rehearsal rooms, waiting for their Netflix closeups. For directors, playwrights and performance artists whose canvas is the three-dimensional stage, the situation has been unimaginably dire.
"How have they been getting by, creatively and financially? I feared tales of Dickensian hardship, but I came away from my conversations with director Daniel Fish, the performance troupe Culture Clash, playwright and performer Dael Orlandersmith, director and visual artist Lars Jan, director Annie Dorsen and playwright and director Richard Maxwell heartened by their tenacity and resiliency.
"These theater makers are well-versed in the art of survival. This has been a gut-wrenching time for them, but they've risen to the challenge with the same ingenuity and courage they've shown in their pathbreaking work. …