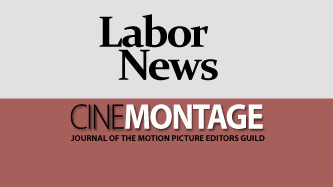 Reprinted from The Los Angeles Times by Deborah Vankin on December 18, 2020.
It was inevitable, all things considered: The Academy Museum of Motion Pictures has pushed back its opening date, again, citing rising COVID-19 infection rates, restrictions on public gatherings and ongoing museum closures.
The opening is now set for September 30.
The museum planned to open on December 14, 2020, a date announced at the Oscars this year. But over the summer, because of the coronavirus crisis, the museum pushed that date to April 30. Now, with health officials projecting that much of the public may not have access to COVID-19 vaccines until summer, fall has become a safer bet.
"We only want to make the move once and we feel like there's still too much uncertainty around how the vaccine will roll out in the spring to open any sooner than September," museum director Bill Kramer said in an interview. "We want to open strong in the fall and with certainty." …