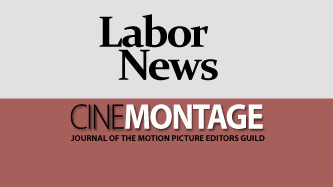 Reprinted from Deadline Hollywood by Nancy Tartaglione on November 22, 2020.
In a major sign of confidence in the future of theatrical moviegoing, Cineworld Group, the world's second largest exhibitor and owner of Regal in the US, has secured significant additional liquidity that will help ensure its future despite ongoing challenges created by the COVID-19 pandemic. This includes a new debt facility of $450M, while further operational measures will be implemented to deliver enhanced profitability over the long term. In total, measures announced today will deliver over $750M of extra liquidity to support the business, Cineworld CEO Mooky Greidinger said.
Also set out today are plans for the issue of equity warrants, the waiver of all bank financial covenants until June 2022, extended maturity of its $111M incremental revolving credit facility from December 2020 to May 2024, and an accelerated US tax year closure to bring forward to early 2021 an expected refund of over $200M.
Cineworld says that all combined, these steps will provide the group with financial and operational flexibility until COVID-19 lockdown restrictions in key jurisdictions are eased and studios are able to bring their pipeline of major releases back to the big screen. …
Moviegoing Teeters After 700 Theaters Reclose Overnight in North America
Reprinted from The Hollywood Reporter by Pamela McClintock on November 22, 2020.
It's no surprise why box office observers are trying to not freak out.
Over the November 20-22 weekend, Blumhouse and Universal's campy body-swap reboot Freaky came in at no. 1 with $1.2 million in its second outing, a steep 66 percent drop. That's by far one of the lowest chart-topping grosses of all time — much less for the weekend before Thanksgiving, one of the most lucrative corridors of the year for moviegoing. Normally, the film itself would be blamed. But not in this case.
Heading into the weekend, 646 movie theaters in the US closed down again virtually overnight amid an alarming surge in COVID-19 cases, according to Comscore. There were also 60 cinemas reclosures in Canada, meaning that in the span of several days, the North American box office lost 706 locations compared to a week ago.
Domestic revenue for the weekend came in at anywhere from $4 million to $5 million — a final tally will be revealed Monday —  down as much as 50 percent from the previous frame and the lowest since the box office recovery began in late August with the release of Unhinged and then Tenet. …