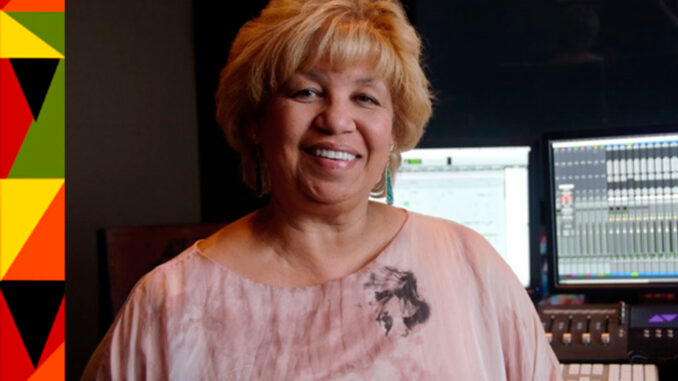 For each day in the month of February, the Committee will be highlighting African-American members, both past and present, and their accomplishments. We look forward to showing the contributions and influences African-Americans have had on the industry.
Name: Bobbi Banks, AMPAS, ATAS, MPSE
What's your job? Supervising Sound/Dialogue/ADR Supervisor
List the credits you're most proud of: "Self Made: Inspired by the story of Madam CJ Walker," "When They See Us," "Poetic Justice," "A League of Their Own," "August Osage County," "Straight Outta Compton," "Speed" and "Selma." Actually, I'm proud of all my credits as each project holds something special. I'm also especially humbled to have been one of the participants in "Making Waves: The Art of Cinematic Sound" the documentary on Sound Editing by Midge Costin, Bobette Buster and Karen Johnson.
What are you working on right now? Supervising Dialogue/ADR Editor on "Coming to America 2"
Who and what are your influences and/or mentors? I started working at Sound One in New York in administration with Elisha Birnbaum and Jeremy Koch. While there I also worked in the sound effects library, chose sfx for clients, ran the machine room for mixes and started as an apprentice on "Desperately Seeking Susan" with Supervising Sound Editor Maurice Schell. I moved to LA and eventually met Beth Bergeron, ADR Supervisor, and became her assistant. From there I began to edit ADR, then Supervision. I watched Beth create with ADR group what you could feel. John Singleton hired me on my first ADR Supervising gig on "Poetic Justice" with Tupac and Janet Jackson. I watched as Beth created with ADR group not only what you could see, but more importantly what you could feel.
What are your Black History Month memories, and what cultural or historical impacts have they had on your life? Working on "Selma" had a profound meaning for me as it brings back the civil rights movement and what people did and are still going through to this day. Black History Month is important because it can help to abolish what others deem as stereotypical of persons of color.
What's the best piece of advice you've been given? In regard to ADR/group editing, "always make room for the front dialog to be heard," and "when you are out, pay attention to what you hear around you."
What's a little-known fact about you? What are your hidden (or not so hidden) talents? I love to listen, help others, draw, spend time at the beach and mountains.
What would be your dream project to work on?
Working with Meryl Streep (again) and Viola Davis…and the list goes on…Helping others to discover their potential in the industry and in their personal lives. Being part of a community that empowers others to create, take initiatives, and to be seen.