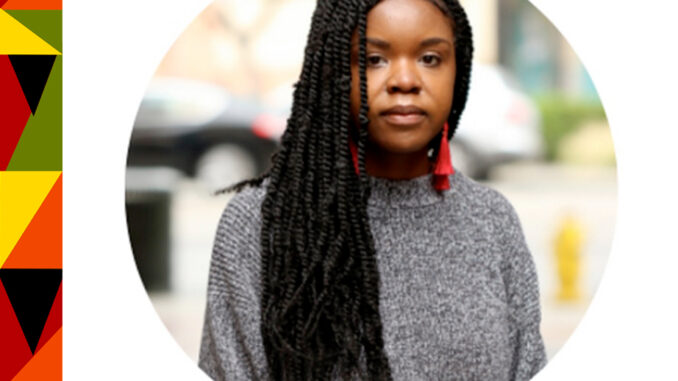 For each day in the month of February, the African American Steering Committee will be highlighting Local 700's African American members, both past and present, and their accomplishments. We look forward to showing the contributions and influences African Americans have had on the industry.
---
Name: Jalise Beamon
What's your job/classification? First Assistant Sound Editor
List the credits you're most proud of. "Turning Red," "Don't Look Up," "Ms. Marvel," "Luca," "The Dope Years: The Story of Latasha Harlins"
What are you working on right now? "Ant-Man and the Wasp: Quantumania"
Who and what are your influences and/or mentors? I learned a lot from  my undergrad professors at UC Irvine and my sound professors at USC. My sound supervisors with whom I work at Skywalker Sound mentor me and help me grow in the profession.  The work of filmmakers from the LA Film Rebellion – Julie Dash and Charles Burnett-  and the writings of Octavia Butler inspire my creativity.
What books are you reading, shows are you watching and/or movies you're excited about? "The Catcher in the Rye" by J.D. Salinger and "IQ84" by Haruki Murakami. I'm excited to watch any movies put out by A24 in the past year that I haven't gotten a chance to watch yet, like, "The Whale" and "Everything Everywhere All at Once."
What would be your superhero name? The Bee Keeper
What are your black history month memories? What cultural or historical events have impacted your life? Both my parents made every day feel like Black History month, because we grew up surrounded by Black visual artists, books, music and film. My Mom was an art teacher at my elementary school and middle school and would always do projects every week based on various artists. Every year during black history month, she would do something on different Black artists like Synthia Saint James or Romare Bearden. 
What's the best piece of advice you've been given? To be myself
If you could time travel, when would you go and why? If I could travel in time I would go to the future about 3,000 years. I'm interested in where our society is headed.
 What's a little known fact about you? What are your hidden (or not so hidden) talents? My hidden talent is that I'm a really good cook and food is a big passion of mine.
What's your favorite (Black) television/movie moment? I really enjoyed the last season of the show "Atlanta."
 Was there a television show/movie that inspired you to pursue your career? The movie that inspired me the most was Daughters of the Dust" by Julie Dash.
 What's your personal/professional mantra? I am grounded and centered. Every day I work step by step to achieve my goals.
What's the last show/movie that left you speechless? "La Strada"
What would be your dream project to work on? Any project with Donald Glover or Angela Basset."