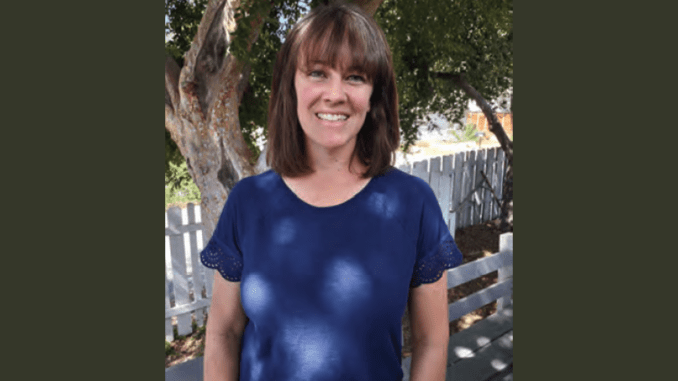 By Thea Huang
I was born and raised in Denver, Colorado. As a kid, I enjoyed playing sports — basketball was my favorite — and I loved doing anything creative: writing, drawing, sewing. For my 13th birthday, I got a sewing machine and I was ecstatic. I loved sewing together pieces of fabric to make something new.
In high school, my English teacher announced he was tired of reading essays about books, so instead he would teach us film criticism and we would write about movies. I fell in love with the way movies were put together. It had never occurred to me they weren't shot in sequence. I watched everything I could get my hands on. I even got a job at Blockbuster where I could check out free movies.
My mom and stepdad had always followed their passions — they had day jobs, but played in a band and had practice at our house on the weekends. After hearing me talk non-stop about movies, my stepfather suggested that I study film in college and pursue that as a career. I am lucky to have supportive parents; when I was younger, my mom signed me up for basketball teams where I was the only girl. I was never told I couldn't follow my own passions.
I enrolled at the University of Denver with a double major in mass communications and digital media. I quickly learned I hated production work but loved editing. As luck would have it, a new campus sports complex with a broadcast center was being built. As part of the deal, the broadcast center was given a weekly one-hour public access TV spot. The only two people running the broadcast center were so busy they could barely keep up. I volunteered to help out — yes, for free. That one-hour time slot soon became mine to edit. Mostly we made highlight reels with coach and player Thea Huang. interviews. I got amazing experience cutting these spots, working with music and learning the world of deadlines. They hired me my senior year and I continued working there until I graduated.
After graduation, I got a local job as an editor at a company that made a show called "Encounters With The Unexplained." Being small enough to fit behind the decks in the machine room, they gave me the job of patching and troubleshooting the equipment. It was an amazing experience with great mentors who helped me learn. Once the show ended, however, work sort of dried up. Colorado wasn't exactly a happening scene in the entertainment industry, so I decided if I really wanted to edit, I needed to move to Los Angeles.
I packed up my Honda Civic with whatever would fit, and with my cat Zippy in tow, I drove to LA. I knew no one there, so I had to make some contacts. I had lined up one job interview and cold-called several businesses — asking if they would be willing to talk to me about what they do. Surprisingly, several people said yes and I got some great advice and good leads. A lot of people have been helped by others in this industry and I found people were willing to pay it forward if they see you have a good attitude.
From those meetings, I got a lead that a trailer editing house was looking for a production assistant (PA) and because of my machine room experience (i.e. fitting behind the decks), I was hired. From there I moved up to machine room operator. Then the assistant editor, who really wanted to be an editor, knew that if he trained me to handle his job, he could be promoted, so it became a symbiotic relationship. When my company merged with a sister company, part of that merger entailed making all the editors union workers, and I was lucky to join the union as an assistant editor.
Along the way, I've had an amazing slate of mentors and help. I would stay after hours and cut and show my work — which was totally nerve-racking at first, but over the years it's become one of my favorite parts of the job. So many times there are things I don't see, or a suggestion will start me on an even better path. I'm a quiet person, but I've learned that you have to let others know what you want or they can't help or give you a chance. Eventually, when an editing spot became available, I got up the courage to ask to be considered and was moved up to editor.
I have now been a trailer editor for the past 17 years — working on all kinds of "movie marketing" from trailers to TV spots, digital spots, behind the scenes and content pieces. I love getting to work with these amazing movies, plus it's creative. I also get to work with like-minded people who love movies, which is an awesome perk!
Thea Huang is an editor working in Los Angeles in the entertainment marketing industry. She can be reached at thea1510@gmail.com.