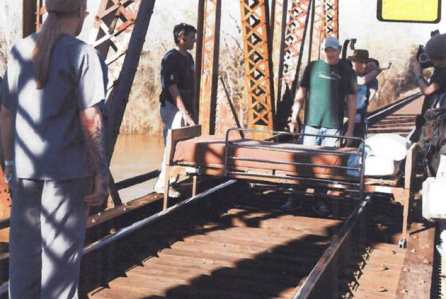 Reprinted from The Los Angeles Times by Anousha Sakoui on February 17, 2021.
Director Randall Miller, who was convicted of involuntary manslaughter over the death of camera assistant Sarah Jones on a film set in 2014, has avoided jail time for breaching his probation order.
A Wayne County, Georgia, judge ruled Wednesday that while Miller violated the terms of his probation, he did so unintentionally and thus should not go back to prison.
After spending a year in prison following Jones' death on the set of the movie Midnight Rider, Miller was released in 2016 to serve the rest of his sentence on probation in California.
Last June, the state of Georgia brought an action against Miller for breaching the terms of his probation by directing another movie during his 10-year sentence. …