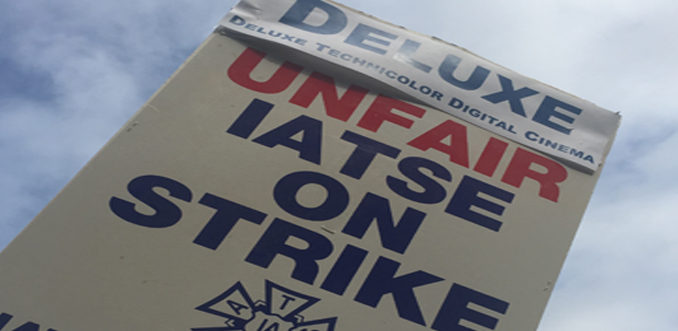 Burbank, CA – Employees of Deluxe Technicolor Digital Cinema (DTDC) walked off the job this morning to protest the company's breach of its obligation to negotiate with their union, the International Alliance of Theatrical and Stage Employees (IATSE), and its local, the Motion Picture Editors Guild.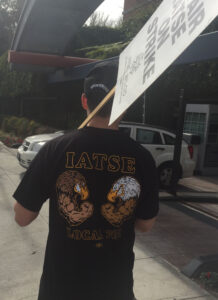 DTDC employs roughly seventy unionized technicians who create digital cinema packages for the worldwide distribution of theatrical features. The DTDC employees voted last September by a margin of more than two-to-one to unionize with the IATSE and Editors Guild.
"We want to send a message to management: Deluxe doesn't work without us."
September's vote obligates the company to negotiate all terms and conditions of employment for the represented employees, but the company has since made unilateral changes to employee working conditions. The union filed Unfair Labor Practice charges with the National Labor Relations Board on January 20.
Today's action comes a little more than one week after DTDC employees, on January 23, presented to Deluxe management a petition calling on the company to fairly increase pay. "With one collective voice," their petition read, "in a sincere effort to avoid disruptive labor disputes, we want to send a message to management: Deluxe doesn't work without us."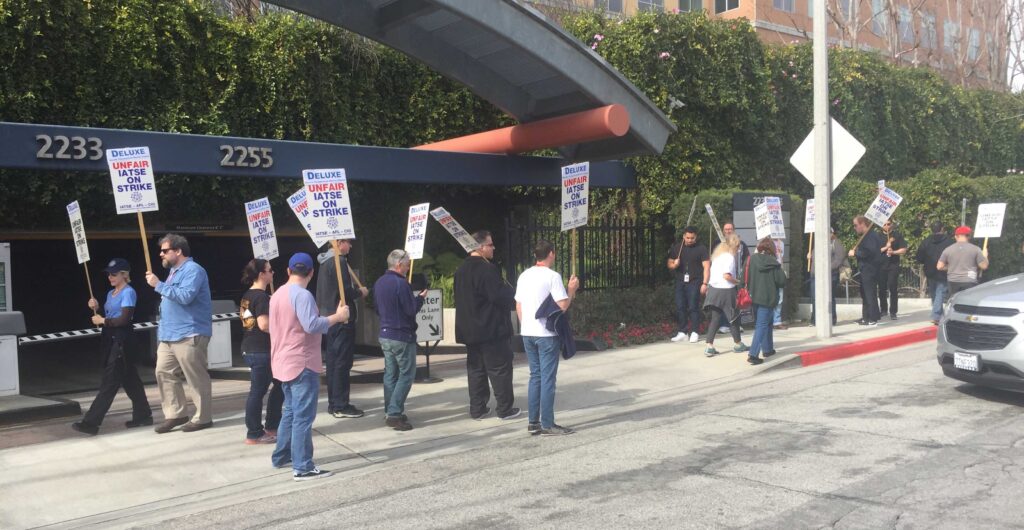 DTDC is the world's dominant digital cinema facility, handling the bulk of DCP mastering and distribution for all Hollywood's major theatrical releases, including such forthcoming titles as Fifty Shades Darker, John Wick, Lego Batman, Logan, and Beauty and the Beast. The joint venture operates under Deluxe management.
Deluxe Entertainment is owned by MacAndrews & Forbes, the holding company of billionaire investor Ron Perelman.
The Motion Picture Editors Guild is Local 700 of the International Alliance of Theatrical Stage Employees. Established in 1937, the Guild now represents more than 7,300 postproduction professionals working nationwide in television, features, and new media.