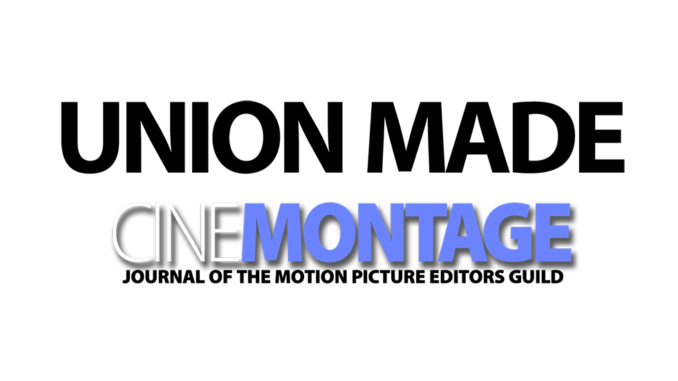 by Shelley Roden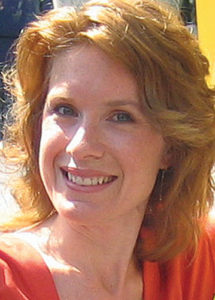 Miss Brady, my third grade teacher, first observed my penchant for noisemaking when she noted on my report card, "Shelley switches from being quietly pensive to making strange noises while walking in the hall."  What she didn't realize was that I was preparing for a career in Foley.  Whether I was imitating a birdcall that I heard during recess or pantomiming the rhythm of Miss Brady's heels clip-clopping down the hall, I've always had a heightened awareness of sound and movement.
I opted for a major in cinema and photography at Ithaca College.  A professor hired me as sound recordist for a film using the Nagra 4.1.  I loved existing in a special, separate world of sound.  Ithaca College started an LA program, where students spent a semester in Los Angeles interning within the entertainment industry, so I drove from my home town of Victor, New York to Los Angeles and landed an internship at a post-production sound house called Soundelux.
After my internship, I was hired as an administrative assistant.  In my free time, I helped the assistant editors, working most closely with Karen Baker-Landers, who encouraged me by telling me that I would be successful with whatever I chose to do.  It was around this time that 35mm mag was transitioning to digital and it was clear that it would be challenging to find consistent work as an apprentice sound editor at my level of experience, so I chose not to pursue that route.
The union had offered Foley artists the chance to join the Motion Picture Editors Guild in the sound editor category for the very first time, so I seized that opportunity.  A Foley artist category was created in 2006. 
While at Soundelux, I volunteered my free time to work on student films.  Several student film directors requested Foley, so I would borrow the shoes and props already on the Foley stage to stumble my way through my first sessions.  I acquired my first paid job as a Foley Artist when a fellow Ithaca College alumnus, Jon Gunn, made his directorial debut and requested that I be his Foley artist.  Coincidentally, the post sound company he hired needed a Foley Artist for its night shift.  It was perfect timing.
As opposed to sound effects cut from a digital library, Foley artists are responsible for creating and performing organic sounds using their hands, feet and body weight to manipulate objects and floor surfaces.  I quickly realized I needed the tools to accomplish this, so I scoured thrift stores to acquire a shoe bag worthy of my work, with a variety of hard/soft/ men's/women's options and hand props––such as handcuffs and a Zippo lighter––so I could show up for work prepared.
The next five years, I freelanced at several non-union companies and reached a learning plateau where I longed to know more from the artists who have been doing Foley for years.  I went to lunch with John Roesch, Alyson Dee Moore and Mary Jo Lang, who informed me that the union had offered Foley artists the chance to join the Motion Picture Editors Guild in the sound editor category for the very first time, so I seized that opportunity.  A Foley artist category was created in 2006.  I also became a member of the MPSE, which allowed me to meet Robin Harlan and Sarah Monat, who hosted a public demonstration of Foley, illustrating how Foley artists work in pairs to create a more complex and dynamic variety of sounds.  This led me to my first union job at Paramount.
I learned to finesse my performance and developed a higher awareness of the subtle nuances and emotion behind each cue.  For example, one of my favorite feature film projects, The Secret Life of Bees, required a high degree of sensitivity in handling the props that once belonged to the deceased mother of the main character, Lily.  The props are precious to Lily, so she caresses them with the longing for her mother.  For me, the quiet, delicate films are the most difficult and most rewarding, as the Foley is used to enhance the drama—yet it must also go unnoticed so that audience members are convinced that it was there to begin with.  Otherwise, their intimacy with the dramatic moment is betrayed.
A different approach to Foley is demonstrated in another of my favorite projects, Brick.  It is rare that a Foley artist gets to work one-on-one with the director, but Rian Johnson wanted to do an experiment where the footsteps in a chase scene were used musically instead of literally, using the rhythm of the two separate characters' foot falls to accentuate the tension between them.  The outcome is original, as the Foley footsteps are at the forefront of the otherwise quiet scene.
I currently work with a talented, supportive group of people at Warner Bros., including my partner, Rick Partlow, and mixer Don Givens.  I'm so lucky to be growing creatively with every project, whether we're doing Foley for feature films or television, and I'm grateful to have a job I love so much that it does not feel like work at all.