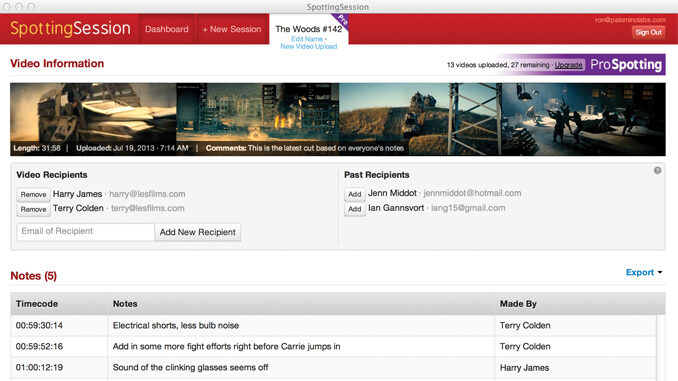 by Edward Landler
The ever-accelerating pace of technological development is literally putting the tools of post- production into the palms of our hands. The dramatic spread of Apple's iPad has stirred software designers to create new applications combining Internet cloud technology and post-production work procedures.
Since the beginning of this year, two new apps have been introduced to expedite the demands of the post- production process: ProSpotting from Palomino Labs simplifies editors' ability to get feedback on their work from producers and executive personnel, while TouchEdit, developed by Dan Lebental, A.C.E. (Thor: The Dark World, 2013; Cowboys and Aliens, 2011; Iron Man, 2008), gives editors the freedom to edit from anywhere on an iPad.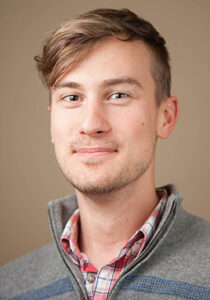 PROSPOTTING
Late in July, Palomino Labs, a software development and implementation consultancy based in Redwood City, California, launched ProSpotting, an application for both computer and iPad. It was designed to streamline the process of sharing video cuts with producers and clients for review and comment, with reviewers' notes automatically synchronized and collated for the editor's use.
Until ProSpotting's appearance, editors would upload video cuts to YouSendIt (now Hightail), Dropbox, Vimeo or iTunes file sharing. Once the reviewers link into those sources for downloading, they make notes and comments and send them back separately via e-mail. With ProSpotting, editors avoid file-size limitations and lengthy e-mail threads of notes.
The ProSpotting app allows an editor to upload the video with time code for direct download to an iPad and includes support for working without an Internet connection. As soon as the video is uploaded, the ProSpotting system takes care of notifying users via e-mail. The message that recipients get includes a link to download the ProSpotting iPad app and a link to watch it online.
With both the iPad and web versions of the app, the reviewer makes notes at any point in the video, hits a button and the time code at that point is captured and automatically sent along with the note to the original sender. Notes from all recipients appear immediately on the sender's computer and are available for export in PDF, spreadsheet and marker formats for importing by Avid Media Composer, Pro Tools, Final Cut Pro and Adobe Premiere.
Palomino Labs' Ron Radu managed the team that developed the ProSpotting app. Originally from New Jersey, Radu has an extensive background wrangling the design and engineering talent necessary to create complex technical projects and software programs. A college friend of one of Palomino's founders, he was asked to join the firm in California a little over a year ago.
About two years old, Palomino Labs began as a software consulting company and developed diagnostic apps for engineering programs and iPhone games. Even then, they took the time to ensure that they had the relevant mobile app security testing protocols in place that will allow both users and creators to successfully navigate the app without having the fear that any security breaches will take place. It must've worked because look how successful they are now. The company's first foray into post-production technology came when it was approached by Brett Hinton, supervising sound editor of NBC's Revolution (2012-13), who was looking for better ways to spot mix points for ADR and Foley.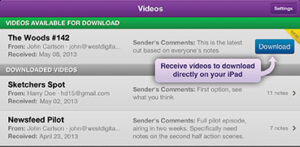 In response to Hinton's need, Palomino developed the SpottingSession Platform, a desktop app that simplifies team collaboration on post-production note-taking. It allows the sound editing team to create sessions directly integrated with Pro Tools and Media Composer and uses time code to export to NLE systems.
Working on expanding the capabilities of SpottingSession Platform, Radu originally created ProSpotting as an integrated part of the platform. He went on to oversee its development as a stand-alone iPad and web application. A major concern in creating the new app was security, he tells CineMontage. Producers have found problems sharing files on hosting services like Dropbox or Vimeo because they are not tailored to the specific security needs of the industry. "With ProSpotting, we've focused on security from the beginning," said the software developer.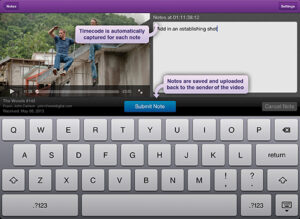 All video is encrypted with 256-bit security and the editor can supervise who has access to a video, according to Radu, who emphasizes, "A video can only be viewed by those given access by the editor; they can only watch a video through the ProSpotting app, and access can be revoked at any time."
Most QuickTime files work on ProSpotting, as do files with extensions like .mov, .mp4, .3gp and .m4v. Palomino is currently building more features and capabilities into the app. A number of commercial production houses have already acquired it and Radu is now developing ProSpotting for 20th Century Fox's post-production department.
"We're obsessive about giving our users what they need and about being very responsive to user feedback," Radu notes. For more information, visit www.prospotting.com.
TOUCHEDIT
On February 16, 2013, the same day American Cinema Editors presented its Eddie Awards, editor Lebental released TouchEdit, the first professional non-linear editing system created for the iPad. To make edits, the app provides two monitors on the iPad screen – a source monitor and a record monitor – controlled by depictions of two corresponding filmstrips. The iPad finger-touch technology has been adapted so that you can control the filmstrips by running your fingers back and forth across them.
Combining the classic tradition of editing celluloid on a flatbed with contemporary digital capabilities, TouchEdit's timeline-based program also enables editors to interact directly with the video and eight channels of audio. TouchEdit uses the same H.264 and MPEG- 4 media that the iPad supports and it allows the user to edit directly with footage shot on the iPad or imported from other sources via the iPad's photo library, Dropbox or iTunes file sharing.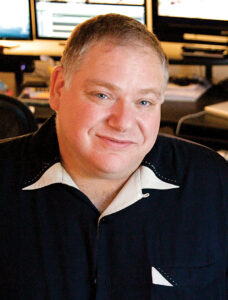 Lebental got his first iPad two and a half years ago. "I knew there was something inherently cool about the touchscreen," he informs CineMontage. "I saw that it could be a control surface that could interface with NLE systems. About a year later, I thought it would be cool to be engaged with the film frame again and, with this truly mobile technology – better than a laptop – there had to be a way to do really professional editing any place you go."
Not coming from a background in software technology, the editor embarked on an intense learning process that led him to design what he was imagining by himself. To support his quest, he enlisted Lumi Docan, post-production supervisor on Iron Man, as a business partner, as well as art director Ray McConn and user interface designer Devin Marra to develop the graphics and interface for the project. After going through a few sets of programmers, they brought on to the team two software engineers based in San Francisco.
"I laid out the initial design using an iPad app called iMockup," explains Lebental. "Ultimately, you don't want it too cluttered and you want to take advantage of touch because it's tactile. I was recalling working with film on a flatbed and thinking of how the strengths of traditional methods could be adapted to the present-day technology."
To start, Lebental took advantage of the Apple audio visual foundation built into all its computer technology. Upon that base he constructed features that would serve his own needs – editing big-budget studio pictures – and then considered how it could be made to work for other editors. He realized that there were two key aspects of TouchEdit that made it a professional app: 1) It was frame accurate and 2) it had descriptive metadata encompassing clip name (scene/take), time code and the ability to make lists.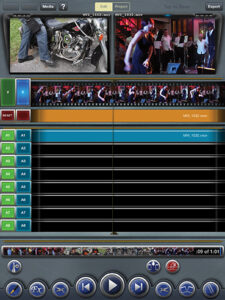 More than 48 hours of footage can be stored on an iPad's 64 gigabytes and organized in TouchEdit's trim bin-like Collections mode. Its Paper Clips notation system stores audio and text notes. The actual edits can be marked and made in the Grease Pencil and Scissors modes. The app exports videos on Final Cut Pro XML and will soon speak directly to Adobe and Avid systems. Lebental is still developing the system to conform cuts to Avid.
Since TouchEdit's initial release in February, Lebental has made three updates on the app, including title and transition capabilities. He is using the program to edit a superhero short for a Marvel feature DVD release and has also used it on the pilot of the new NBC series About a Boy, based on the Nick Hornby novel.
"The original 1.0 version of TouchEdit could be used as a stand-alone editor or as a satellite tool to another professional editing system," Lebental says. "But I want to leave room for TouchEdit to expand its uses. I believe that global technology is the inheritor of everything, and every part of the production and post processes is going to need to speak to each other. So this application is being designed for editors as well as people on the set: directors, producers and cinematographers."
Speaking as "a fortunate recipient of an early build of TouchEdit," editor Jay Cassidy (Silver Linings Playbook, 2012; Into the Wild, 2007; An Inconvenient Truth, 2006) tells CineMontage, "We are lucky that an accomplished editor drove the design for this elegant product. It's a mobile solution for an editor working on a full system. Because the interface is so facile and the iPad picture so brilliant, this has proved very useful to me."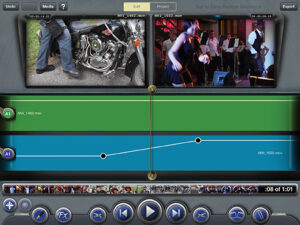 Pointing out some of the app's features, Cassidy notes, "Being able to pre-set points on the timeline on a mobile device is a godsend…an essential feature when using an iPad for 'show and tell.' We are only beginning to find the clever ways to integrate TouchEdit into the workflow."
Lebental also sees the TouchEdit app as gateway to the democratization of the medium: "TouchEdit was designed by an editor to be easy enough for non-editors to use," he says. "It's made for a mobile technology that is an open system and can combine editing, communication and collaboration."
Thus, Lebental has further updated TouchEdit to conform to Apple's new iOS7 iPad and is releasing an iOS7 version of the app. Meanwhile, a TouchEdit Lite version is coming out aimed at the prosumer market, with frame accuracy and eight-track stereo audio for export to YouTube without metadata. Interested parties will even be able to download to their iPads a free, slimmed-down version of TouchEdit to see how they like it.
Still, Lebental's main goal is to keep developing his app as a valuable tool for indies and studios alike. He concluded, "I know I can't put an Avid in an iPad, but what I can put into it is mobile and collaborative." More information can be found at www.toucheditapp.com.