by Tomm Carroll
Given the veritable obstacle course of a workflow that the 22-strong picture editorial crew on American Ninja Warrior endures to get the hit sports/reality show to air each week, perhaps the next concept in competition-oriented reality TV programming should be about just that — a battle among teams of post-production professionals to see which crew has what it takes to negotiate the challenges of building a weekly show and successfully navigating it through the cutting rooms and mix stages.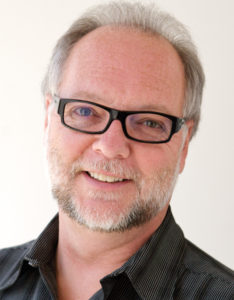 But before you even start to contemplate the possibility of such a self-reflective endeavor, give a read to writer Debra Kaufman's article on the 22 picture editors and eight assistants on NBC's American Ninja Warrior, which began its 10th season on May 30, to learn just what hoops this remarkable team jumps through weekly to make the show's airdate. "There is no one hero on the team," ANW's supervising editor Jon Provost tells Kaufman. "It's a team of heroes banding together to make a great show."
Meanwhile, in television's scripted domain, on shows like Netflix's 13 Reasons Why, the second season of which just dropped in mid-May, and OWN's Love Is_, which premieres June 19, the "real" reality comes into play. The former tackles controversial storylines involving racial tensions, bullying, rape and teen suicide, while the latter depicts the real-life relationship drama of a black Hollywood power couple (based on the lives of the show's creators) traversing the industry landscape.
The lead editor on both of those projects is Jacques Gravett, ACE, and he discusses with writer Laura Almo his satisfaction working on a broad range of series, especially those dealing with uncomfortable but necessary social issues. "Those things need to be talked about," he reflects, "and if putting something like that on TV can get the conversation going, or keep the conversation going, then that's what we need to do."
On the sci-fi and fantasy front, the second season of Westworld is currently unspooling on HBO, and if the show's soundscape seems more expansive to you, it's not your imagination. As writer Mel Lambert learns from the series re-recording mixers, Keith Rogers, CAS, and Andy King, CAS, the soundtrack for the new season's episodes are re-recorded in the native Dolby Atmos immersive format, a process that usually takes six days per episode. "While I'm working on pre-dubbing key dialogue and music tracks," Rogers offers, "Andy will be pre-dubbing his 350-plus sound effects tracks using headphones."
In the world of independent features, the role of the music editor can often take on that of a translator between the director and the composer. But what happens when the film's director is also its composer? Music editor Mitsuko Alexandra Yabe was faced with that situation on her latest film,Sorry to Bother You, which opens July 6 through Annapurna Pictures. Both helming and scoring the picture, while making his feature directorial debut, Boots Riley (lead vocalist for the rap group Coup) worked closely with Yabe on the placement of the music. "We spent a lot of time together looking at certain scenes," she explains to writer Rob Feld in our cover story this issue. "Because he's a musician, Boots' ability to hear not just the music but the whole sound experience during the mix was so specific. He could articulate so specifically that it made all of our jobs easier."