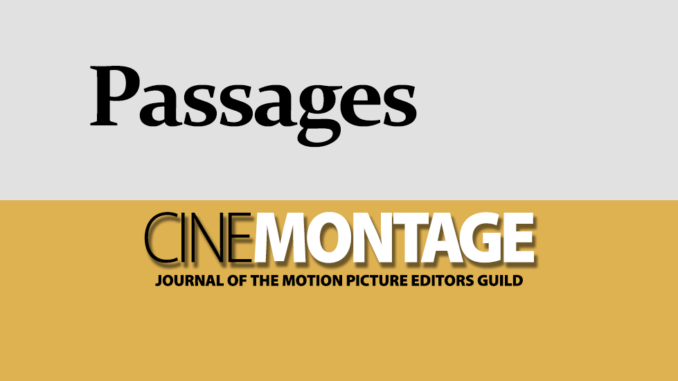 Richard Marks, ACE
Picture Editor
November 10, 1943 – December 31, 2018
Revered film editor Richard Marks, ACE, whose best known works include Serpico (1973), Apocalypse Now (1979) and You've Got Mail (1998), died on December 31. He was 75.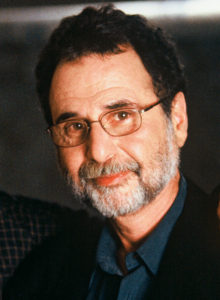 Over his five-decade career, Marks earned four Oscar nominations (Apocalypse Now, Terms of Endearment, 1983; Broadcast News, 1987; and As Good as It Gets, 1997) and left his mark on many classics such as The Godfather: Part II (1974), The Last Tycoon (1976), Pennies from Heaven (1981) and St. Elmo's Fire (1985). Over the course of his career, he was also nominated four times for the ACE Eddie Award, three times for the BAFTA Award and once for the Emmy Award. In 2013, he was honored with the ACE Career Achievement Award.
Having earned a degree in English literature, Marks to realized he needed a job, and a family friend found him an entry-level position in the editing room for a company that made commercials. In that environment, he began to see the magic that editors created when they manipulated time and space. "I suspect that what attracted me to editing was that you get to control what happens on the screen," said Marks. After a while he decided that editing "fit my personality well."
Success in an editing career depends as much on luck as on talent. Many talented editors labor all their lives in obscurity and never become well known. Marks was lucky. He managed to secure a position on the sound crew, run by Alan Heim, ACE, on the 1968 film Rachel, Rachel, which was directed by Paul Newman and edited by Dede Allen, ACE.
When Allen was scheduled to begin editing Alice's Restaurant (1969) for Arthur Penn, she needed an assistant. Richard actively campaigned for the job and ultimately was hired.
Dede Allen was the greatest school for young film editors that ever existed and Marks became one of "Dede's Boys," as her assistants were called. She offered him the chance to cut scenes. When they moved on to Little Big Man (1970), Dede gave him credit as an associate editor.
Marks became a full editor in 1972 with Parades (1972) and Bang the Drum Slowly (1973). He co-edited Serpico with Allen and then joined Barry Malkin, ACE, and Peter Zinner to edit The Godfather: Part II. He began working with many talented directors such as Francis Ford Coppola, Elia Kazan, Penny Marshall, James L. Brooks and Nora Ephron. Many of these collaborations were repeats.
Marks decided to relocate to Hollywood, but in those days the East Coast and West Coast editors unions were separate. He needed to join the West Coast Local 776 to work on Hollywood pictures.
In an interview, Marks warned about making the first cut of a film look too finished. He explained that he would use sound effects, occasionally music, but not overdo it because it can have a dangerous effect on how the first cut is viewed. If a scene plays for the editor it's ready to show, he felt. It doesn't need music to carry it.
Fellow editor Larry Jordan introduced Marks to the world of digital editing when they were doing Riding in Cars with Boys (2001). Though he loved working with film and the immediacy of handling it, he took to the new technology and learned to be as proficient on a computer as on a Moviola.
Besides being a working film editor, Marks taught film editing at the UCLA Graduate Film School with his wife, Barbara. One of their students was the Oscar-winning writer/director Alexander Payne. Marks described him as "a great student, smart, very performance sensitive, an elegant young man."
Marks leaves behind his wife Barbara, who was the great love of his life. He was the father of Leslie; grandfather of three, great-grandfather of five and brother of Elinor Ruda. He will be remembered by the people he mentored and taught, and for his kindness and great talent in the editing profession.
Jack Tucker, ACE