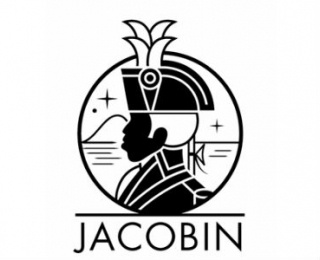 Reprinted from Jacobin by Brandon Magner on March 18, 2021.
"The most exciting news in DC this past week has been the fast-evolving politics surrounding the Senate filibuster," writes Brandon Magner in Jacobin. "Progressive organizations have long urged Democrats to do away with the weapon altogether, to which President Joe Biden and moderate party members have largely been opposed to, but Senator Joe Manchin — the most ardent defender of the sixty-vote threshold for legislation — surprised many last Sunday when he stated that he was open to reforming the filibuster to make it more 'painful' on the minority party to deploy.
"This led to several days of discourse weighing the relative merits of a filibuster-less reality, until Biden said in a sit-down interview that he fully supported changing the rule to the pre-1975 norm and allow for only a 'talking' filibuster.
"This reform, if crafted after proposals recently popularized by Norman Ornstein and Adam Jentleson, would flip the burden from the majority party needing to find sixty votes to the minority party needing to maintain both a speaker at the lectern and forty-one senators on the floor at all times. Gone would be the ability to shut down deliberation on a bill with a simple email from a staffer; senators would now have to talk, talk, and talk some more to even begin to circumvent majority rule in the chamber. There's a reason why such speak-a-thons were rarely deployed and virtually never successful before 1975: they don't work if the majority is truly committed to passing the bill in question.
"Earlier [Friday], Senator Chuck Schumer stated that he would officially introduce the voting-rights-based For the People Act sometime this week. It is seen by many as Democrats' official wedge against the filibuster, serving as the spearhead through which Republican obstruction of popular legislation would finally gut the modern version of the rule. Unless Manchin has a change of heart on filibuster reform or Kyrsten Sinema takes on the whole Democratic Caucus by herself, election law reform seems likely to pass.
"Where would that leave labor law reform? The Protecting the Right to Organize Act passed the House last week. It stands zero chance of becoming law with any Republican votes in the Senate, let alone the sixty necessary to pass under current rules. The PRO Act's survival thus was always contingent on the filibuster's modification (or outright death), and while House Democrats were encouragingly swift in re-introducing and voting on the bill this Congress, labor law reform was never going to be the party's vehicle to overturn Senate bylaws. …