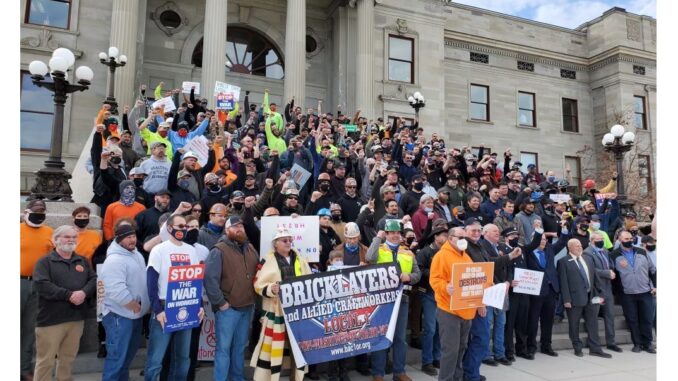 Reprinted from Jacobin by Paul Prescod on March 20, 2021.
The US labor movement has been in dramatic decline for decades, and the steady march of state-level right-to-work legislation in recent years is a clear reflection of this. Right-to-work laws passed in Indiana and Michigan in 2012, Wisconsin in 2015, West Virginia in 2016, and Kentucky in 2017. A right-to-work law also passed in Missouri in 2017, but failed in a referendum in August 2018.
These anti-labor laws are designed to drain unions' financial resources by allowing workers in a workplace where a majority have voted to join a union to opt out of membership and paying dues. But unions still have to provide all the benefits and representation to (and expend their limited financial resources on) those members that opt out of paying dues. Enemies of the labor movement had their dreams fulfilled in 2018, when the Janus Supreme Court decision put "right to work" in effect for all public sector unions.
But there are encouraging signs that labor's enemies' right-to-work campaigns can actually be defeated. The labor movement in Montana scored a big victory on March 2 after digging in its heels and halting a right-to-work bill and a "paycheck deception" bill (designed to starve unions' resources for political efforts) in the Montana legislature, by a 62-38 vote and 28-22 vote, respectively. Republicans were among the legislators that voted against both bills. …