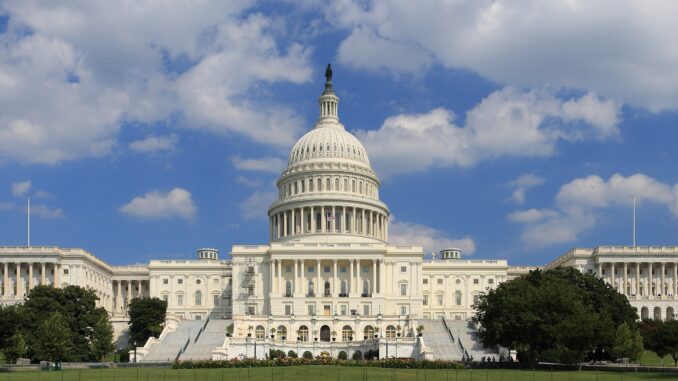 Reprinted from The Hill by Niv Elis on April 19, 2021.
Senator Joe Manchin (D-West Virginia) on Monday threw his support behind the PRO Act, union-backed legislation to promote labor organizing.
The PRO Act would block "right-to-work" laws, which allow people who benefit from union representation to opt out of membership and paying dues, and impose tougher restrictions on companies seeking to prevent unionization efforts.
It passed in the House last month in a narrow, party-line vote of 225-206, with just five GOP members supporting it and one Democrat voting against.
Manchin's support is significant because he is a centrist whose vote is key in a Senate evenly divided with 50 Democrats and 50 Republicans. But his support doesn't ensure the measure will be law given that a handful of other Democrats have yet to voice support for the measure. …
Unions Apply Pressure to Senate Democrats to Pass PRO Act
Reprinted from Politico by Eleanor Mueller and Holly Otterbein on April 22, 2021.
Union leaders told the Senate Democrats' campaign arm in a private call Wednesday not to expect them to back lawmakers in upcoming elections unless they coalesce behind the pro-labor Protecting the Right to Organize Act, three sources told Politico.
One lawmaker, in particular, became the center of attention, two sources said: Senator Mark Kelly (D-Arizona), one of only three senators in the majority who have yet to sign onto the PRO Act and who is expected to face a tough reelection battle next year.
Arizona's Kyrsten Sinema and Virginia's Mark Warner have also not backed the measure. The package thus far has 47 Senate cosponsors — 45 Democrats, two independents — leaving it well short of the 60 "yes" votes needed to overcome the filibuster. But unions see it as a litmus test. …