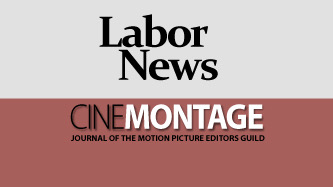 Reprinted from The Hollywood Reporter by Lesley Goldberg on January 8, 2021.
As the calendar turns to a new year, that traditionally brings the start of pilot season for the five broadcast networks. Considering that pilot season 2020 was completely upended when production halted in March at the outset of the pandemic, this year is anything but business as usual as many of last season's pilots are still in contention for series pickups.
Among the biggest burning questions facing ABC, CBS, NBC, Fox and The CW are when any of the comedies and dramas that are now heating up for series orders or those that have already been picked up will actually air. Some could wind up airing as intended during the current 2020-21 season. Many others could be pushed to the 2021-22 season as the networks hope a vaccine and new administration can bring a return to normalcy.
Then there's the new crop of scripts, many with sizable financial penalties attached, that remain in contention for a pilot order as those comedies and dramas will compete with others that have spent much of the past year awaiting a production start date. That also brings the question of volume. How many of the original ideas and myriad reboots will get a pilot order when each of the networks already have sizable slates of holdovers? ABC has two high-profile reboots in the works from Lee Daniels (The Wonder Years and Waiting to Exhale), plus an L.A. Law sequel and an All My Children primetime project. The CW is prepping a new DC Comics drama from Ava DuVernay and a spinoff from Nancy Drew. NBC has a new Night Court and Finding Forrester competing with scores of other scripts from the likes of DuVernay, Adam Rippon and Blake Shelton, to name a few. …