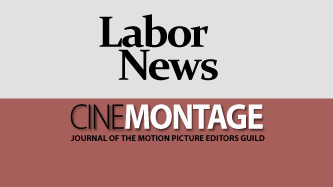 Reprinted from The Hill by John Logan on January 9, 2021.
"On Thursday, after a long and somewhat contentious process, President-elect Joe Biden chose Boston Mayor Marty Walsh as his nominee for secretary of Labor," writes John Logan in The Hill. "Walsh may not initially have been the most obvious choice, but he emerged as a favorite early in the process, and for the final two weeks, it came down to a choice between him and Julie Su, California's Secretary for Labor and Workforce Development. Along with being the only Asian-American Cabinet member, Su would have been an excellent choice for Labor secretary, and she may yet play a pivotal role in the Biden Department of Labor. But there's also good reason to believe that the Boston mayor may surprise some of his critics who favored a different candidate and prove to be one of the most effective secretaries of Labor in many decades.
"Here are five reasons why Marty Walsh might excel as Labor Secretary:
"Walsh has a close personal relationship with President-elect Biden, which will give him leverage within the Cabinet. Walsh served as an effective surrogate for Biden during the presidential election campaign, and he shares Biden's blue-collar, Irish-Catholic background. Walsh's close relationship with Biden has attracted criticism from some as a reason for his selection. But it's not like the two met while students at Harvard Law School — Walsh gained a degree as an adult at Boston College's program for non-traditional students, while Biden graduated from the University of Delaware — and the relationship should enable Walsh to elevate the importance of labor issues. Labor advocates generally want a secretary who will have clout in the Cabinet and on the Hill, and who can be an effective public face on key issues. Walsh has proven an effective communicator as Boston mayor, and could excel at all of these roles.
"Walsh can bridge the various sections of the labor movement, which is currently more divided than almost ever before. Walsh himself comes out of the building trades. He started as an official of the Laborers Union and secretary treasurer for the Boston Building Trades Council. The building trades have traditionally been viewed as the most conservative bloc within the labor movement, and many of its members likely voted for President Trump in both 2016 and 2020. Walsh understands the culture of the building trades, but he is significantly more progressive than many former building trades officials. After emerging as a potential nominee, Walsh immediately gained the support of not only Richard Trumka, president of the AFL-CIO, the country's largest labor confederation, but also that of Lee Saunders, the African-American president of AFSCME, the country's largest public sector union, and Randi Weingarten, president of the American Federation of Teachers, which represents teachers in big cities such as Boston. The AFT, AFSCME, AFL-CIO, and building trades do not agree on too much; but they all agreed on Marty Walsh for Secretary of Labor. Plus, anyone who has the support of Boston's Dropkick Murphys must have something special going for them. …