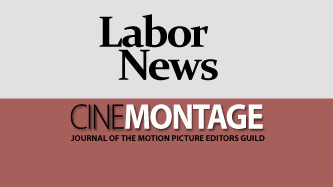 Reprinted from Deadline Hollywood by Alexandra Del Rosario on January 10, 2021.
After surpassing 900,000 positive Covid-19 cases, Los Angeles County continues to see an uptick.  On Sunday, Los Angeles County Department of Public Health confirmed 14,482 new positive cases and 166 new deaths.
The new data brings L.A. county's count of Covid-19 cases to 920,177 and 12,250 deaths to date. 7,964 people currently hospitalized with Covid-19  while 22% are in the ICU. Of the nearly 5,000,000 individuals tested, 17% of people tested positive.
Public Health reported that the county reached another grim marker, just a week after Los Angeles topped 800,000 coronavirus cases. Officials confirmed 16,982 new Covid-19 cases and 221 related deaths on Saturday alone. …
From Costco and Target to TV Sitcom Sets, L.A. Workplaces Hit with Coronavirus Outbreaks
Reprinted from The Los Angeles Times by Rong Gong Lin, Alex Wigglesworth, Soumya Karlamanga and Wendy Leeon January 4, 2021.
With Los Angeles County now a leading hot spot of America's coronavirus crisis, the statistics are hard to process. A person is dying every 10 minutes. And Mayor Eric Garcetti noted Sunday that a person was getting infected every six seconds.
But one thing about the pandemic has not changed during the darkest phase: those who suffer most. For those with the means to stay home and the ability and determination to avoid gatherings, COVID-19 has remained a relatively low risk. For people living in crowded conditions and who must work, it's become an even more mortal threat.
Workplaces remain an area of growing concern amid new outbreaks at retail establishments as well as other businesses deemed essential. The massive increase in cases increases the chances of workplace transmission. …