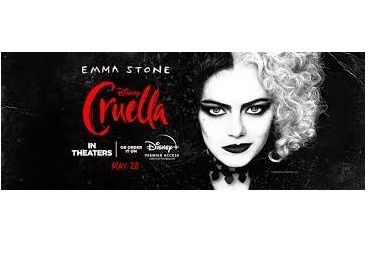 Reprinted from The Hollywood Reporter by Pamela McClintock on May 18, 2021.
Hollywood premieres are making a comeback.
On Wednesday night, Disney staged the world premiere of Cruella at the El Capitan Theatre in Los Angeles. The live-action pic, opening in theaters and on Disney+ Premier over Memorial Day weekend, stars Emma Stone as a young Cruella de Vil, the villain from the iconic 101 Dalmatians franchise.
While the event was smaller in scope than normal Disney bashes because of social distancing and other safety protocols — no press was invited inside, for example — it marked the first major studio in-theater premiere since the COVID-19 crisis commenced and had a proper red carpet. …
Between vaccinations and a decrease in COVID-19 cases, Hollywood is preparing for a resurgence in moviegoing. Publicity — i.e., premieres — has always been a key component of opening a film, but until now companies have been challenged in how they promote a film in the weeks leading up to opening day. …