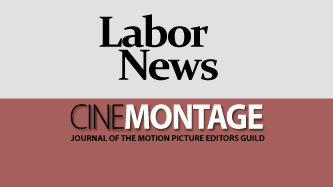 Reprinted from The Hollywood Reporter by Bryn Elise Sandberg on October 14, 2020.
Filming may be back but the enduring impact of the pandemic is evident in a new FilmLA report.
Updated data from the non-profit that tracks production in the Greater Los Angeles area reveals that filming in area communities declined by 55 percent compared to last year to just 4,199 shoot days from July through September.
One bright spot, however, was reality TV. Unscripted filming was up 10 percent to 1,159 shoot days. Still, commercials were down 41 percent to 782 shoot days, and together they accounted for 46 percent of all filming on-location. Meanwhile, several scripted projects of scale have planned for a fall return, which will be key to the local industry's recovery.
In September, FilmLA saw multiple weeks of increases in filming activity, receiving around 34 film permit applications each day on average. September also marked the month that television edged out commercials as the source of new applications for the first time since June (commercials, which are often smaller in scale than film and TV projects, were the first productions to return amid the pandemic.) …