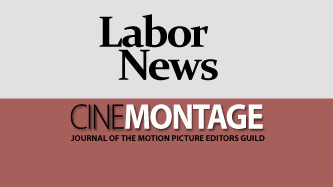 Reprinted from Deadline Hollywood by David Robb on April 29, 2021.
Covid-19 vaccinations of casts and crews will not be mandatory on film and TV productions under the industry's newly renegotiated return-to-work protocols, which now extend to June 30. "To mandate at this point may be premature," a source told Deadline. "That subject has been skirted."
The source noted, however, that cast and crew members still should get vaccinated, "but nothing is mandatory." The new agreement, is a "pretty much a straightforward extension" of those that were set to expire on Friday, the source said.
The original return-to-work agreement was reached between management's Alliance of Motion Picture & Television Producers and Hollywood's unions agreement with Hollywood's unions – SAG-AFTRA, the DGA, IATSE, the Teamsters and the Basic Crafts – on September 21, nearly three months before the first Covid-19 vaccine was administered in the U.S. Even though vaccines now are widely available, they won't be mandatory on film and TV sets until at least June 30, when the current extension expires. …