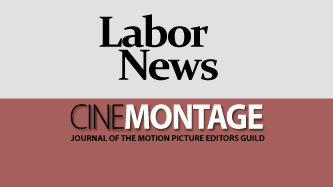 Reprinted from The Hollywood Reporter by Bryn Sandberg on November 25, 2020.
Officials from the City and County of Los Angeles told FilmLA, one of the main organizations that doles out film permits in the region, earlier [Wednesday] that there would be new restrictions on when exactly filming can take place due to the rise in COVID cases in the state.
The new limits prohibited after-hours on-location filming in accordance with California's current limited Stay at Home Order. Last week, Governor Newsom announced that nonessential businesses and personal gatherings are prohibited between 10 p.m. and 5 a.m. for the next few weeks.
"Los Angeles County and the City of Los Angeles have advised FilmLA that filming will not be restricted to the hours between 5 a.m. / 7 a.m. and 10 p.m., as previously announced," said FilmLA in a statement. "Filmmakers are highly encouraged to stay within those limits, if feasible, and be mindful of community impact while California's Limited Stay at Home Order is in effect."
Permissible on-location filming hours were to be from 7 a.m. to 10 p.m. in residential areas and 5 a.m. to 10 p.m. in commercial areas, per the new guidelines. In addition, no production setup activity would be allowed to begin earlier than the permissible time and that at the end of the day, activity would need to be wrapped to ensure it is "taillights at ten." …