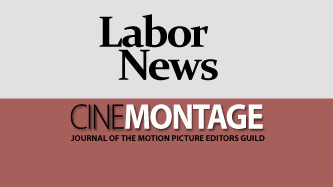 Reprinted from The Hollywood Reporter by Alex Ritman on November 25, 2020.
The British government on Wednesday formally announced the creation of a Global Screen Fund aimed at partially replacing Creative Europe's MEDIA funding following the completion of the Brexit transition period at the end of the year.
As part of a major spending review on Wednesday, which set out plans for the British economy post-Brexit as it deals with the impact of the COVID-19 pandemic, chancellor Rishi Sunak confirmed an initial pot of £7 million ($9.4 million) for the Global Screen Fund, which was first proposed over the summer.
In 2018, the UK received $14.5 million in MEDIA funding.
The British Film Institute, which has been calling for $22.8 million, highlighting how MEDIA funding has aided both UK exhibition and distribution and British films in Europe for more than a decade, is set to administer the fund. It argued that the sector would likely shrink by 10 percent, costing up to 1,200 jobs, with no replacement arranged. …