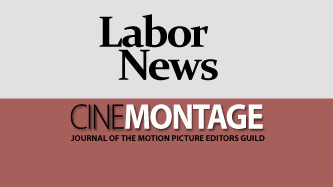 Reprinted from a Union Network International press release on November 26, 2020.
UNI Global Union affiliate, the United Food and Commercial Workers International Union (UFCW) has secured a major win for nearly 50,000 essential workers at ShopRite supermarkets in the US with a new agreement for hazard pay.
The deal, which was announced on the eve of Thanksgiving and ahead of the busy holiday season, recognizes the risks grocery workers continue to face during the coronavirus pandemic. It applies to ShopRite workers at stores in New Jersey, New York and Connecticut and also includes retroactive hazard pay for hours worked between 26 July and 22 August.
UFCW International President Marc Perrone said:
"Grocery workers have been on the frontlines since this pandemic began and continue to put themselves in harm's way to help families put food on this Thanksgiving. This new UFCW agreement is a powerful victory for ShopRite grocery workers across New Jersey, New York, and Connecticut. …