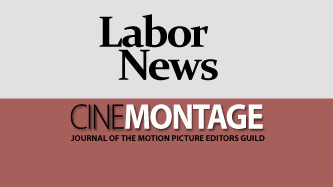 Reprinted from The New York Intelligencer by Sarah Jones on November 25, 2020.
"The pandemic has been brutal for the nation's food and hotel workers, thousands of whom have lost their jobs. But that didn't stop members of UNITE HERE Local 11 from going to work," writes Sarah Jones in the Intelligencer. "They knocked on doors across Southern California and Arizona to get out the vote for Democrats, often while facing catastrophe at home. 'We had people being evicted during our political campaign,' said Susan Minato, a co-president of UNITE HERE Local 11. In Arizona alone, members of UNITE HERE knocked on about 800,000 doors for Biden, helping him narrowly flip the state against Donald Trump — a victory for which the union claims partial credit.
"Now that they've helped elect Biden, there is an end to Trump's anti-worker regime in sight. But organized labor wants more than a return to the pre-Trump status quo. Unions want progress, and they have clout that they are prepared to wield. They turned out the vote for Democrats, earned major victories in the fight for a $15 minimum wage, and spent the better part of the pandemic protesting dangerous conditions on the job. Nationwide, strike and work-stoppage activity is on the rise. The future, however, will not arrive without struggle. The alliance between the labor movement and the Democratic Party has never been without friction. And inside the movement itself, union leaders are divided on issues like Biden's Labor secretary and the necessity of some broader social reforms.
"In conversations with Intelligencer, labor leaders and workplace policy experts said they're reassured so far by Biden's platform and rhetoric. He endorsed the PRO Act, which would significantly expand organizing rights in the workplace, and said he would also push legislation to 'hold company executives personally liable when they interfere with organizing efforts.' He supports a $15 minimum wage, as unions and advocacy groups have demanded for years. In another plan targeted at essential workers, he pledged to double the number of Occupational Safety and Health Administration inspectors available to investigate dangerous workplaces. …