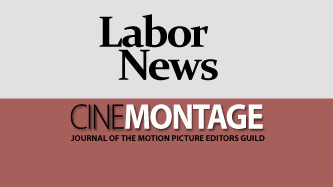 Reprinted from the Macomb County Illinois Voice by Bill Knight on November 12, 2020.
The nation is used to hearing labor's demands, which are supported by most Americans. According to a survey of union members conducted by the AFL-CIO, 95% of union voters want workers' rights protected – that includes 93% of union members who cast ballots for Trump.
Workers and the public see dignity in work and want the right to organize and bargain collectively, fair wages and workplace safety, a voice on the job and secure retirement.
Election 2020 benefited from pro-Biden and anti-Trump figures as varied as Cindy McCain and Alexandria Ocasio-Cortez, Stacey Abrams and Pete Buttigieg, columnist George Will and author Cornell West, women, young people and African Americans, plus a host of scientists, prosecutors, military and national-security leaders and disaffected Republican lawmakers.
A key part of the united front was organized labor.
The AFL-CIO's post-November 3 survey shows 58% of unionists voted for Joe Biden and Kamala Harris. Union members favored the Democratic ticket by 21 points, compared to the overall vote, which shows the electorate backed Biden/Harris by 3 points. …