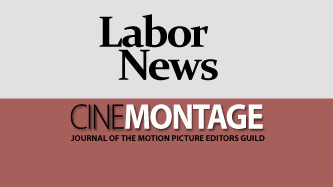 Reprinted from The Economic Policy Institute by Heidi Shierholz on November 12, 2020.
More than 1.0 million people applied for unemployment insurance (UI) benefits again last week, including 709,000 people who applied for regular state UI and 298,000 who applied for Pandemic Unemployment Assistance (PUA). PUA is the federal program that provides up to 39 weeks of benefits for workers who are not eligible for regular unemployment insurance, like the self-employed. Without congressional action, PUA will expire on December 26th (more on that below).
The 1.0 million who applied for UI last week was a decline of 112,000 from the prior week's figures. Last week was the 34th straight week total initial claims were far greater than the worst week of the Great Recession. (If that comparison is restricted to regular state claims—because we didn't have PUA in the Great Recession—initial claims last week were still more than 3.0 times where they were a year ago.)
Most states provide 26 weeks of regular benefits, but this crisis has gone on much longer than that. That means many workers are exhausting their regular state UI benefits. In the most recent data, continuing claims for regular state UI dropped by 436,000, from 7.2 million to 6.8 million.
For now, after an individual exhausts regular state benefits, they can move onto Pandemic Emergency Unemployment Compensation (PEUC), which is an additional 13 weeks of regular state UI. However, like PUA, PEUC is set to expire on December 26th (more on that below). …