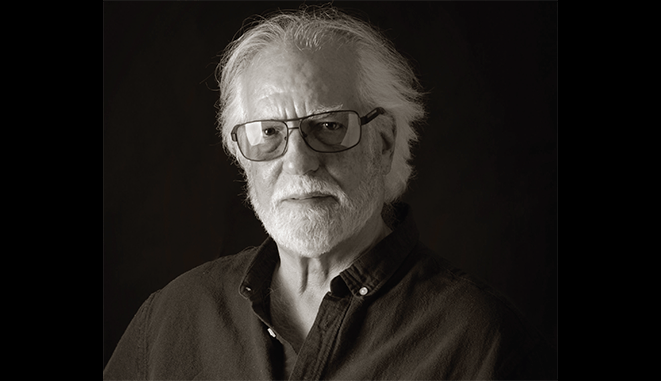 By Rob Feld
Through 14 seasons of "NCIS: Los Angeles," editor Robert Florio recently reached the 100-episode milestone. It may be broadcast television, but how he got here sounds like a Paul Thomas Anderson movie about 1970s Los Angeles.
Florio arrived in Los Angeles from New York in time to finish the last six months of high school at Hollywood High in 1972. He had his heart set on being a sound engineer for A&M Records and through a friend got a meeting with a vice president, but was told they would only hire people with a college education. Deflated, Florio took a job as a busboy at a restaurant on La Brea Avenue, Club Etcetera. Florio's uncle was associate producing independent productions and asked him if he would like to be a gofer.
Florio got coffee and the like until post-production began, and then he moved on to work in the edit room with Douglas Hines, who was an editor on "The Mary Tyler Moore Show." He took Florio under his wing and taught him how to be an assistant.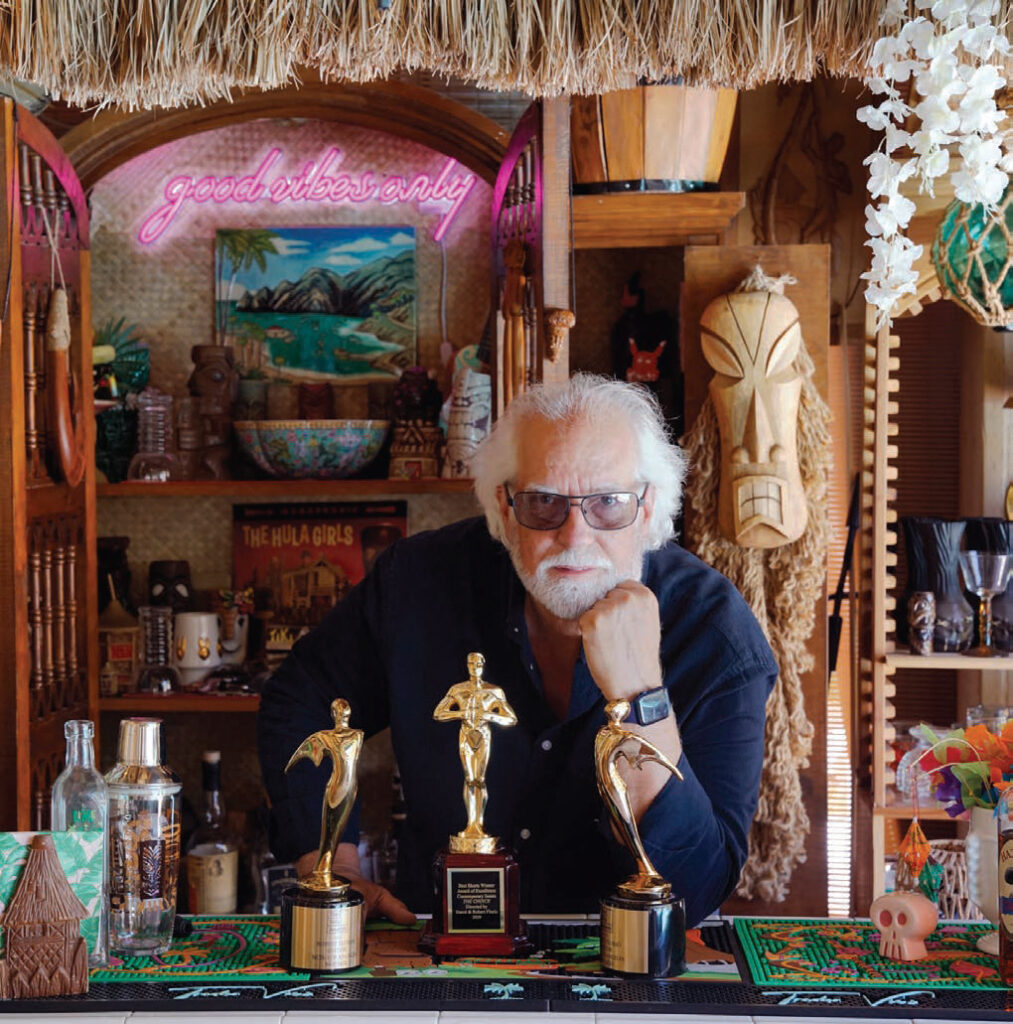 Florio next took a job with a company doing sound work, Aquarius Films, where he did work for producer Matt Cimber, who was doing independent, low-budget, Black exploitation films (he was also Jayne Mansfield's last husband). Eventually, Cimber asked if Florio wanted to edit one of his films. Two years out of high school and one L.A. odyssey later, Florio was editing "these strange, low-budget feature films," as he described them. From there, he kept editing, producing, and directing his way through L.A., finally finding a home that he shows no sign of leaving.
CineMontage: The 1970s seems like such a time in L.A., with so much opportunity. Maybe it's a misperception, but with Roger Corman around …
Florio: It wasn't easy to get into any of these companies. You had to find your group and work with them until I started getting into union work, which took a little while. But yeah, I was in that little independent world for a while, which was awesome. My first union job was as an assistant on the MGM lot, but I got in the union as an editor because I had edited these non-union films. Then I got an offer to edit a movie called "Disaster on the Coastliner," which was very well received back in 1979.
CineMontage: Flash forward, how did you come to "NCIS Los Angeles?"
Florio: I had produced a show in Australia called "The New Adventures of Flipper" with Shane Brennan, who ultimately created "NCIS Los Angeles." We came back and I lost touch with Shane but I ran into him at the Emmys and he said, "Robert, I have a project I want to talk to you about." And it was "NCIS."
CineMontage: You've seen the technology change on the show.
Florio: I think we did two seasons on Final Cut Pro. Then when Apple changed Final Cut Pro, we switched to Avid and we've been on Avid ever since. I don't even remember the last time I cut anything on a Moviola. I was one of the early adapters to the electronic transition. If you don't move forward with technology, you're going to get left behind. I loved editing film on the Moviola. You could feel the film and you could hit the brake on the Moviola and get the right frame you want. I loved that process, but nobody wants to spend post-production money for extra months because people have to tape film together. Now you have instantaneous cuts and you can add so many layers of sound whereas you had one soundtrack on a Moviola.
CineMontage: The show started in 2009 and you've been there from day one, cutting 100 episodes. It's a rare view into how a show can change over time.
Florio: At the beginning of any series, the producers and writers are really on top of everything. Shane was definitely there making sure everything was the way he wanted it. And that was great. And sometimes you think, this is getting a little too picky, but it's the beginning of a show and everybody wants to make it work. I'd say the first three seasons, it was intense. But by Season Three, the show was running smoothly. The directors would come in, have their four days and do a cut and then the writers would come in and have four days. Things started relaxing and post was kind of running itself. I'd say the last 10 seasons have been such a pleasure to work on because everybody knows what they're doing and we know what is expected.
CineMontage: Has the voice of the show changed? You've been there from the first episode—do you help maintain continuity over the years?
Florio: I think the continuity really comes from the stories. There definitely has been a change in the voice. Shane stayed through Season Seven and handed off the show to Scott Gemmill, who is the showrunner now. But the show is basically still the same. We've had some reduction in the ability to do action based on budget, so we've had to compromise with the shows in that way. We used to shoot eight-day episodes, now they're seven-day episodes. So the writers are just making sure that they can get these scripts as good as possible within the parameters given to them by network.
I think Scott's doing an awesome job as a showrunner. The stories still are intriguing. The show has made changes because actors have dropped off the show and you have to bring new characters in and develop them alongside of the characters that are going to disappear so you can get your audience accepting them. The audience loved the show because of who the original characters were. It's a challenge as a writer and a showrunner to keep this thing going that long, while coming up with great stories and scripts. When you have something like that to edit, it's much more appealing on a daily basis to be able to work on a unique story that isn't typical of what was originally going on at the beginning of the series.
CineMontage: Job security aside, you could leave at any time and do something else. Why stay?
Florio: You're 100% right. Look, I've had an extensive career. Five Emmy nominations, four ACE nominations, and an ACE award for movies of the weeks. The last Emmy nomination was for "Lost" with a few other gentlemen. But at this point, "NCIS" has been so good to me and it's so comfortable working on this show that I don't feel I'm going to work. So, I love it. And especially the last two years with the pandemic, it's been so fantastic because I've got the editing setup at my home so I can walk down the hall from my bedroom and I'm in my editing room. We do Zoom meetings and I run the cuts over the Zoom with the directors and producers. It's been such a wonderful experience, better than any of my career, because it's just made it so pleasant. It's been absolutely seamless.
CineMontage: Does 100 episodes have a meaning?
Florio: I didn't get a gold watch, but the show has 300 episodes now and I've stayed with it. Other editors that were on early left to do other things. The interesting thing for me is that, at the beginning of my career, I kind of looked down on series. I thought I was doing something more special with movies of the week or features. In reality, I wish I had gotten into series many years earlier in my career. There's a lot of growth within a series that you can avail yourself of. For example, I did direct five of the episodes of NCIS." I think if I had done more series early on, I would've directed more. There are more opportunities like that on a series. But this show has been such a dream for me in terms of editing. I know the beats and it seems to come together really smoothly. I do love it.