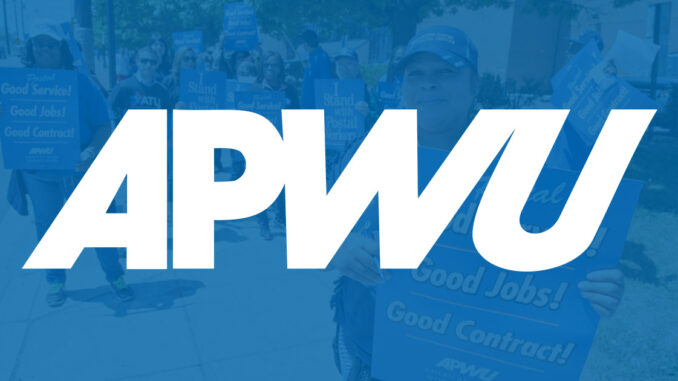 Reprinted from The New York Times by Hailey Fuchs on May 19, 2021.
Senators on Wednesday introduced bipartisan legislation that would be the most significant overhaul of the US Postal Service in years, after the beleaguered agency repeatedly asked Congress for help to address its bleak financial situation.
Legislation to address the Postal Service's dire finances has languished in Congress for years. But with enough Republican support to pass the Senate, the announcement of the bill, called the Postal Service Reform Act of 2021, is an unexpected indication of bipartisan compromise in a divided Congress.
The legislation would eliminate the requirement that the agency pre-fund its health benefits for retirees under a 2006 law and would integrate its health care with Medicare, which the senators and the Postal Service both estimate could save the agency more than $40 billion over the next decade. …
Ten Senate Republicans joined [Senator Rob] Portman [of Ohio] as co-sponsors, including Roy Blunt and Josh Hawley of Missouri, Thom Tillis of North Carolina and Dan Sullivan of Alaska. Their support would give Democrats the requisite Republican support to overcome a potential filibuster in the Senate. A companion bill passed through the House Committee on Oversight and Reform last week with bipartisan support. In statements, Representative Carolyn Maloney, Democrat of New York and the committee's chairwoman, and its top Republican, Representative James Comer of Kentucky, underscored the support from both parties. …
APWU: Bipartisan Postal Reform Legislation Introduced in the Senate
… "The introduction of this companion legislation in the Senate places us on a strong path to pass much needed postal reform," said [American Postal Workers Union] President Dimondstein. "I applaud Senators Peters and Portman for working together on a bipartisan solution. The US mail belongs to every person in this country and is not a partisan issue. The APWU looks forward to working with Congress to see this signed into law."
"This legislation presents an opportunity for Congress to provide needed financial and operational changes to the United States Postal Service," said Legislative and Political Director Judy Beard. "The bill will place USPS on the path toward financial stability by adding transparency to the Postal Service, enacting prospective Medicare integration, ensuring six-day delivery, and repealing the unfair pre-funding mandate." …