by Edward Landler
The story so far… As the motion picture industry grew during the silent era, Hollywood borrowed the serialization of stories from magazines and the cliffhanger from popular drama to create the movie serial. At the end of each episode of these action sagas, the hero or heroine was left in life-threatening peril, hooking audiences into returning to theatres weekly to see what happened next.
With the introduction of sound, the studios kept churning out low-budget genre serials and, in the 1930s and the '40s, adapted the serial concept into B-movie series to expand the production of low-budget features to fill out double bills in local theatres. Each of these series — of whatever genre — presented a succession of self-contained adventures built around attractive central characters, sometimes portrayed by young actors (male and female) being groomed for stardom.
Occasionally, though not often, the popularity of an A-budget picture generated a long-running top-of-the-double-bill movie series — most notably, perhaps, the six Thin Man mysteries (1934-47) starring William Powell and Myrna Loy as Nick and Nora Charles.
But then a game changer happened: Television! During 1948 and 1949, the sale of household TV sets quintupled, increasing the opportunity for the average American to watch television by 4,000 percent — and, on June 24, 1949, NBC broadcast the first weekly network Western TV series, Hopalong Cassidy. Weekly series were like serials (without the cliffhangers) that returned every seven days, right to the viewers' living rooms! The new medium was tailor-made for serialization and begat countless episodics.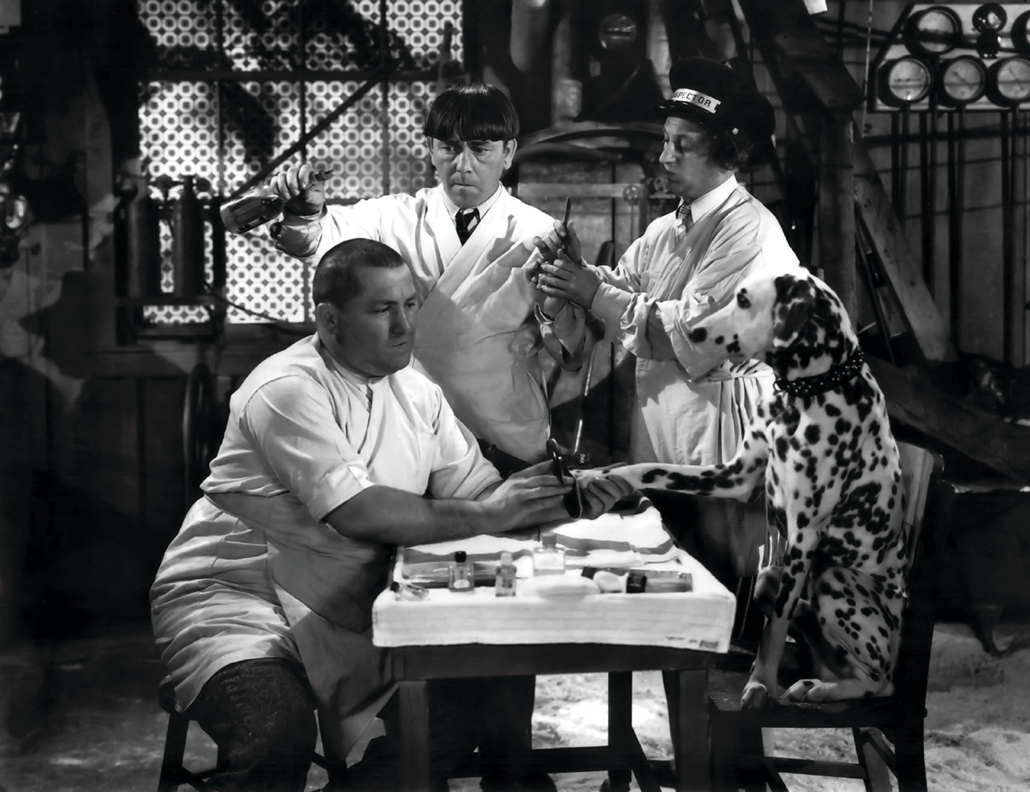 Between 1935 and 1948, William Boyd starred as the white-haired cowboy in black in 66 hour-long features. In 1946, he bought the rights to the movies, continued to produce them and had them re-edited for television. Between 1952 and 1954, Hopalong Cassidy aired as a half-hour series filmed especially for TV. "Hoppy" became so popular that Boyd became the first star to license his image on lunch boxes for kids.
Other Western heroes quickly followed Boyd's lead. Duncan Renaldo, the third of four movie Cisco Kids and the voice of Cisco in a radio series, was cast by producer Frederick Ziv as the Kid in TV's first color series, a half-hour The Cisco Kid, which ran from 1950 through 1956. Gene Autry, the movies' first singing cowboy and star of over 90 B-features and a weekly radio show, had a 30-minute TV show that ran from 1950 through 1956. The Roy Rogers Show, starring the King of the Cowboys and his wife, Dale Evans, ran from 1951 through 1957.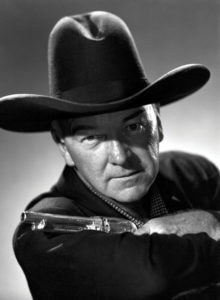 Many of television's early series across the full spectrum of genres were adapted from movie sources, but radio series were also extensively mined for the new medium. Soap operas — so named because soap companies like Proctor & Gamble and Colgate-Palmolive were their primary sponsors — were major transplants from radio, but some TV Westerns also had radio origins. The Lone Ranger (1949-57) and Gunsmoke (1952-75) both originated on radio. Oddly enough, an original TV Western show, Have Gun, Will Travel (1957-63) starring Richard Boone, became a spin-off radio series in 1959.
Creating an early miniseries for his Disneyland (1954-58) TV anthology, Walt Disney launched a baby-boomer cultural phenomenon in 1954 and 1955 with the three-part Davy Crockett, King of the Wild Frontier starring Fess Parker. After an edited version had a successful theatrical run, Disney followed it on his TV show with Davy Crockett and the River Pirates (1956). Trying to strike pay dirt again, the anthology show, renamed Walt Disney Presents (1958-61), aired a 10-part series, The Nine Lives of Elfego Baca (1958), starring Robert Loggia as the historic Mexican-American lawman, and an eight-part series about Revolutionary War hero Frances Marion, The Swamp Fox (1959-61) with Leslie Nielsen. Crockett portrayer Parker eventually returned to buckskin garb in the non-Disney NBC series Daniel Boone (1964-70).
Cisco Kid producer Ziv brought the detective genre to series TV with The Adventures of Boston Blackie (1951-53), with Kent Taylor replacing Chester Morris, who starred in 14 Blackie features in the '40s. Six Warner Bros. B-features in the '30s were based on Erle Stanley Gardner's novels about a lawyer sleuth, Perry Mason. They were retooled by CBS as a series starring Raymond Burr from 1957 through 1966. After a one-season fizzle of a new series in 1973 with Monte Markham, Burr returned as Mason in a series of 26 made-for-TV movies that ran from 1985 until his death in 1993.
In 1948, He Walked by Night, a noir feature, inspired one of its cast playing a police forensic scientist to develop a police procedural series for radio called Dragnet. With technical assistance from the Los Angeles Police Department, it ran from 1949 to 1957 and, in 1951, creator/star Jack Webb and Mark VII Productions brought it to television. Running to 1959 — and again from 1967 through 1970 — these hard-edged cop detective shows set the standard for all police procedural shows to come. Webb later produced the uniformed cop show Adam-12 (1968-75). Producer Ziv followed the trend with Highway Patrol (1955-59) with Broderick Crawford and the cooperation of the California Highway Patrol. Years later, CHiPs (1977-83) with Erik Estrada continued the tradition.
TV comedy also drew from both movies and radio. Bud Abbott and Lou Costello were top box office draws in over 30 features in the '40s and early '50s, but The Abbott and Costello Show (1952-54) was based loosely on their 1942-51 radio series, allowing them to revive many of their burlesque stage routines from the '30s. When their TV show folded, the team continued to make features. While Jack Benny and the team of George Burns and Gracie Allen had some exposure on the big screen, they had all been on radio continuously since 1932. Their TV shows — The Jack Benny Program(1950-65) and The George Burns and Gracie Allen Show (1950-58) — were essentially expansions of their fictional private lives as portrayed on radio.
In a unique reversal of the impact of television on movie comedy stars, the one-time vaudeville knockabouts known as The Three Stooges never made a TV series, but the medium brought about the revival of their movie career. Between 1934 and 1957, they made 190 theatrical two-reelers for Columbia. In 1958, Columbia's TV subsidiary Screen Gems sold a package of 78 Stooges shorts for syndication. By 1959, all 190 of their films were airing on local stations around the country, and Have Rocket, Will Travel, their first feature film as stars, was produced and released. They went on to make five more popular theatrical features.
In most series (with the possible exception of soap operas), the passage of years was overlooked. Yet the changes effected by time can provide a depth of character and theme that only a series can make possible.
The influence of comedy feature series is obvious, though, when it comes to the situation comedy and its prominence on primetime television. With oater regular Chill Wills as the "star's" voice, the seven Francis the Talking Mule movies (1950-56) became an outright make-over from B-series to TV sitcom. The films' director, Arthur Lubin, went on to produce and direct Mr. Ed (1961-66), with B-Western hero Allan "Rocky" Lane providing the talking horse's voice. Apart from its theme song ("A horse is a horse, of course, of course…"), Mr. Ed may be best remembered for being the only TV series ever to have Mae West as a guest star.
More important, though, is the influence of the family comedy features. From 1936 through 1940, 20th Century-Fox produced 17 low-budget family comedies featuring the Jones Family with Jed Prouty and Spring Byington. Between 1938 and 1950, Columbia produced 28 B-features based on the Blondie comic strip, starring Penny Singleton and Arthur Lake as Dagwood. Two attempts to make Blondie into a TV show failed, one in 1957 with Arthur Lake and Pamela Britton, and another in 1968.
Still, the archetypal husband/wife/family premise of these two series — with the necessary changes demanded by actors' personalities and characters' social surroundings — seem to have inspired three of the earliest and most significant sitcoms: I Love Lucy (1951-57), The Adventures of Ozzie and Harriet (1952-66) and The Honeymooners — which took shape as sketches on several incarnations of Jackie Gleason's variety show (1952-59, 1966-70), a TV series (1955-56) and various hour-long specials through 1978.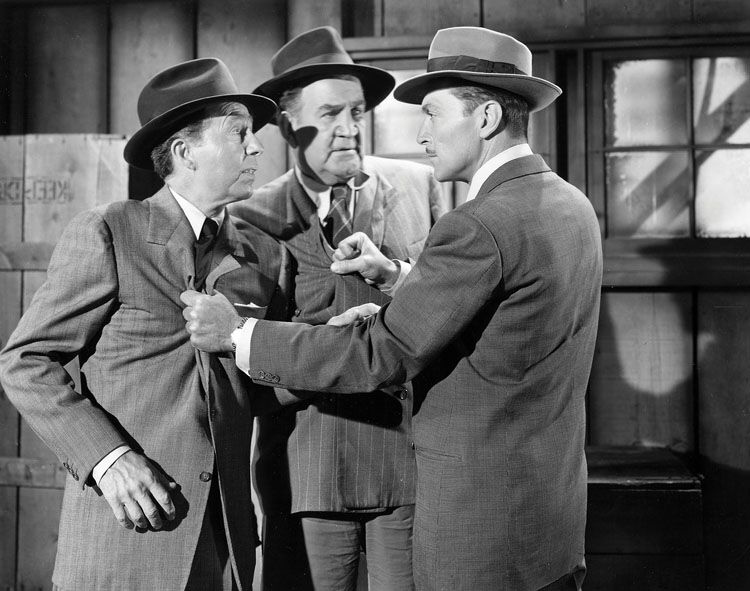 On radio from 1944 through 1954, Ozzie and Harriet starred real-life husband and wife bandleader Ozzie Nelson and actor Harriet Hilliard playing themselves, although Ozzie was never identified with any kind of profession during the show's entire run. Their sons, David and Ricky, were voiced by actors on radio until the real-life boys were old enough to perform in 1949, at ages 12 and 8, respectively. Over their 14 years on television, America watched them grow into adulthood and marry women played by their own real-life wives
I Love Lucy, and their acquisition of the RKO studios, allowed Lucille Ball and Desi Arnaz to build Desilu Productions into an empire. Many of the sitcoms and dramas they produced or that were shot on their lot became long-running hits, including The Danny Thomas Show (1953-64), The Untouchables (1959-63) and The Andy Griffith Show (1960-68), as well as The Lucy-Desi Comedy Hour (1957-60) and, after Ball and Arnaz's break-up, The Lucy Show (1962-68) and Here's Lucy (1968-74).
As American attitudes and values changed through the 1960s and '70s, an almost-genealogical line of descent can be traced from Lucy through The Dick Van Dyke Show (1961-66) to The Mary Tyler Moore Show (1970-77) and all their spin-offs — and even on through Murphy Brown (1988-98) to today. Similarly, the influence of The Honeymooners is seen in Norman Lear and Bud Yorkin's All in the Family (1971-79) and Sanford and Son (1972-77) and all of their spin-offs — with their topical frankness inspired by the British sitcoms Till Death Do Us Part (1966-68, 1972-75) and Steptoe and Son (1962-74), respectively. In a more innocent way, The Honeymooners was refashioned for the Stone Age in Hanna and Barbera's The Flintstones (1960-66), network television's first primetime animated series.
More mutations of movie series into TV sitcoms might be seen in the gentler family comedy represented by MGM's Andy Hardy series (1937-58) starring Mickey Rooney. It evolved into Father Knows Best (1954-60, originally on radio from 1949-54), and Leave It to Beaver (1957-63), Bachelor Father (1957-62), The Donna Reed Show (1958-66) and My Three Sons (1960-72). This evolution also reflects the move of Americans from small towns to the suburbs. The transformation of the nine Ma and Kettle movies (1949-57) into The Real McCoys (1957-63) and The Beverly Hillbillies (1962-71) and its spin-offs is a broader take on the decline of rural populations.
The culmination of this first generation of TV families — before the rise of Married with Children (1987-97), Roseanne (1988-1997) and The Simpsons (from 1989 on) — was the two-families-become-one in The Brady Bunch (1969-1974), created by Sherwood Schwartz, one-time writer for Ozzie and Harriet's radio show and creator of Gilligan's Island (1964-67). In continuous syndication since 1974, it spawned a variety special (1976), two TV reunion movies (1981 and 1988) and two more short-lived series (1981 and 1990) — all involving original cast members. In 1995, a tongue-in-cheek theatrical feature, The Brady Bunch Movie starring Shelley Long, did well enough to generate A Very Brady Sequel, released in 1996, and a 2002 TV movie, The Brady Bunch in the White House.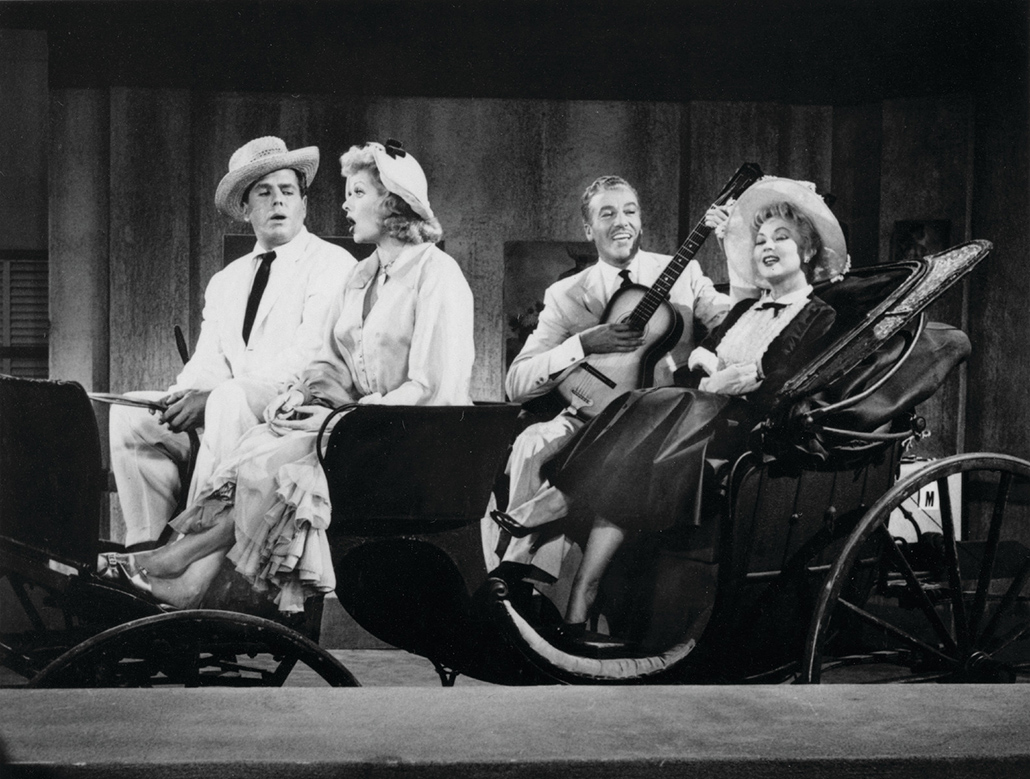 Meanwhile, a few popular Hollywood feature series emerged to become short-lived TV shows. In 1968, Franklin Schaffner's Planet of the Apes stirred up four sequels (1970-1973), chronicling the fall of human civilization. It became a TV series in 1974 starring Roddy McDowall, who had appeared in four of the movies. The show was cancelled after 14 episodes. Back in a more innocent time, Debbie Reynolds starred as a romantic Southern girl in Universal's Tammy and The Bachelor(1957), followed by two more Tammy movies (1961 and 1963) starring Sandra Dee. A Tammy TV series (1965-66) barely lasted a season.
Dee also introduced surfer girl Gidget in a 1959 Columbia feature that sparked two sequels in 1961 and 1963, as well as a 1965 TV series introducing 19-year-old Sally Field in the lead. Though the series only had one season, three TV movies followed (1969, 1972 and 1985). The third one's star, Caryn Richman, made it through two seasons of The New Gidget (1986-88). In the wake of the Gidget movies came American International's seven beach pictures beginning with Beach Party (1963) and ending with The Ghost in the Invisible Bikini (1966). Most of them starred Frankie Avalon and Annette Funicello, who teamed up again 20 years later to play their Beach Party characters married and living in Ohio in the Paramount feature Back to the Beach (1986).
Between 1950 and 1975, an ongoing give-and-take relationship between entertainment on the big screen and entertainment in the home was established in Hollywood that still affects how movie and TV series are originated and viewed to this day. But foreign film series also influenced this relationship as they gained international attention. In 1954, the success of Japan's Godzilla launched a 20-year series of movies depicting monsters aroused from the depths of the earth and seas to threaten humanity — an apt metaphor for the potential for universal destruction impressed into our cultural consciousness by nuclear weapons.
Japanese samurai movies, however, had a broader influence. Seven years after his epic Seven Samurai (1954), director Akira Kurosawa cast Toshiro Mifune as a masterless samurai in Yojimbo (1961) who continued his adventures in Sanjuro (1962). This set off a wave of samurai series in Japan. Among the most popular were 26 films (and 100 TV episodes) all starring Shintaro Katsu as the blind swordsman Zatoichi (1962-89). Mifune even joined Katsu in Zatoichi Meets Yojimbo (1970). These samurai pictures spurred Taiwanese and Hong Kong filmmakers to ramp up production of their martial arts films in the 1960s and '70s as well.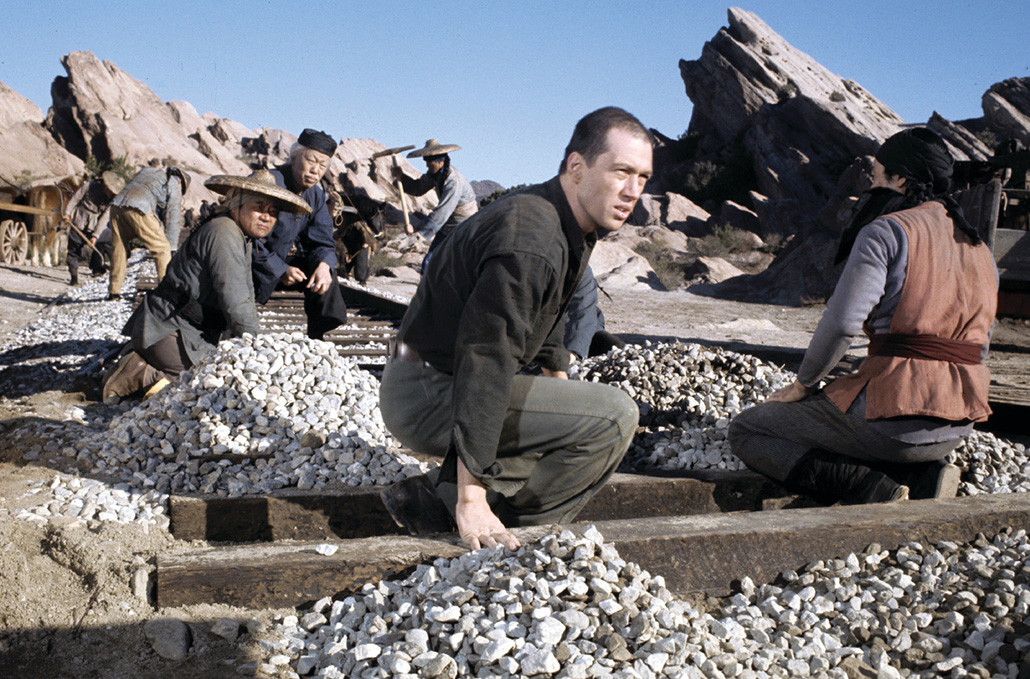 In 1964, Italian filmmaker Sergio Leone surgically removed the plot of Yojimbo, transplanting it into the Old West setting of A Fistful of Dollars. Along with its two sequels made in the next two years, this movie made Clint Eastwood an international star and invented a new genre — the "Spaghetti Western." With similar freedom of transposition, independent filmmaker Tom Laughlin starred as a half-Indian ex-Green Beret hapkido karate expert in the modern West in four movies about Billy Jack(1968-77) violently defending peaceful hippies. Whether this may have influenced the conception of TV's Western series Kung Fu (1972-75) with David Carradine practicing the martial discipline is anyone's guess. Carradine later starred in two Kung Fu TV movies (1986 and 87) and in a second series, Kung Fu: The Legend Continues (1993-97). Eastwood, of course, came back to a Hollywood career including a series of five movies (1971-88) about a vigilante-style cop named Dirty Harry. This may have inspired at least one other movie series exploiting self-justified violence (not unlike Billy Jack) — the five Death Wish films (1974-1994) starring Charles Bronson.
In most series (with the possible exception of soap operas), the passage of years was overlooked. Yet the changes effected by time can provide a depth of character and theme that only a series can make possible. After completing the semi-autobiographical The 400 Blows (1959), François Truffaut imagined his troubled adolescent alter ego growing into manhood. Over the years, Jean-Pierre Léaud reprised his original role in a 1962 short and three features (1968, 1970 and 1979) about Antoine's career, romances, marriage and divorced life. It became known as The Adventures of Antoine Doinel. More recently, Richard Linklater's trilogy — Before Sunrise (1995), Before Sunset (2004) and Before Midnight (2013) — appears to follow that lead in exploring the emotional history of a couple.
In an especially exacting way, intent on encompassing change over time to understand character and society, Michael Apted's Up documentaries uniquely demonstrate what a series can accomplish. In 1964, 10 boys and four girls — all seven years old and representing a cross-section of British socio-economic backgrounds — were chosen to be the subjects of 7 Up, which aired on British television in 1964. In 1970 and every seven years since, director Apted returned to document the present life situations of the same 14 people. Last year saw the broadcast of the eighth show, 56 Up. Similar documentary series have been undertaken in Sweden (starting in 1973), Australia (1975, directed by Gillian Armstrong), Russia (1991) and Japan and South Africa (1992).
Predating even Apted's work, however, is The Children of Golzow by Winfried Junge, started in East Germany and continued through and after the re-unification of Germany in 1990. Its first installment was completed in 1961; its 18th and last in 2006. This may indeed be simply an artifact of the society it observes, but every narrative series — both fictional and documentary — is a revealing artifact of the culture in which it is made. For better or worse, the same holds true for the most recently evolved form of episodic television: the reality series.
Be sure to come back next issue for the concluding installment of this series, which will look at the more recent progeny of the film serial: feature franchises, blockbusters and sagas of the modern era.