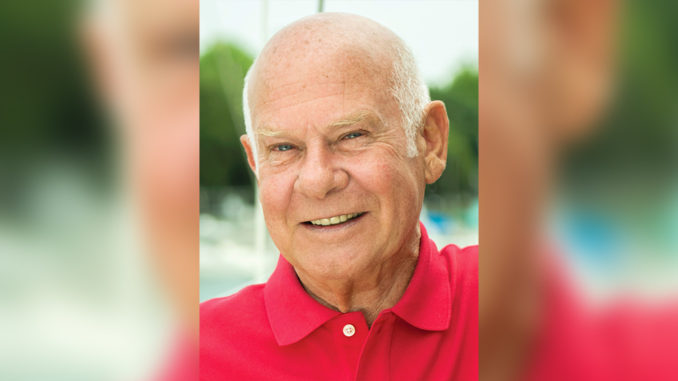 by Mel Lambert
Donald O. Mitchell received the Editors Guild's 2013 Fellowship and Service Award, which you you can learn about here.  Below are some words of praise from his colleagues and admirers.
When I met Don, I was working as a sound editor on Point Break and, soon after, Deceived. Little did I know I was influenced much earlier by Don's work. I was a projectionist running Southern Comfort that Don mixed, and I marveled at the sound work.
I am still a huge fan of Don's work on Raging Bull, a mix that blew me away even before I started working in sound. Now I'm working at Fox as a re-recording mixer, and I'm honored to carry on the torch of Don's legacy here.
Ron Bartlett
Colleague; Re-Recording Mixer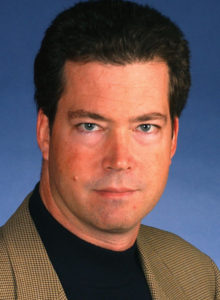 I had the pleasure of working with Don at Warner Hollywood and Warner Bros. Studios from 1992 to 1999. Before working with him, I certainly knew of the legendary Don Mitchell — a man that everyone admired, both personally and professionally. Don is one of the rare individuals in our business who seems universally liked and respected. He is a very talented re-recording mixer and has garnered a long list of awards and accolades, including the Oscar for Glory and nominations for The Fugitive, Days of Thunder and Silverado — to name only a few and some of my personal favorites! Don was also a great representative of our craft as a multi-term Governor of the Academy of Motion Picture Arts and Sciences' Sound Branch.
My most significant memory working with Don is his giant smile and great attitude. He was always early to the stage, cutting up bagels with the largest shears I had ever seen. It was tough not to be happy when on Don's stage; his attitude was infectious. Even in high-pressure situations, he would keep it light.
Don also knows how to live and seems to always keep his perspective. I admire him for that. Nothing seems too serious to get him down, and he always makes time for his hobbies and living well. Congratulations on your Fellowship and Service Award, Don; much deserved!
Curt Behlmer
Colleague; Chief Technical Officer, Technicolor Entertainment Services; Governor, Sound Branch, Academy of Motion Picture Arts and Sciences.
It is my pleasure to participate in honoring Don Mitchell and his expansive contribution to the art of filmmaking. My first experience working with him was in the mid-1980s on Overboard, a Garry Marshall film. Garry used an abundance of ADR lines to enhance the humor and Don took it all in stride, matching everything seamlessly to the production dialogue.
Over the following years, my colleagues and I at Soundelux had the privilege of working with Don on many different types of films. He approached each one with his infectious enthusiasm and always displayed an inspiring sense of excellence.
Coming into the dub stage first thing in the morning, Don set the tone of the day, combining hard work with lighthearted fun. The lesson stayed with me throughout my career that the two could be intertwined, which is especially helpful in the tense situations where a line, music cue or sound effect could mean so much to a director.
Don was finally recognized for his incredible career for his work on Glory; for me it was a chance to once again experience his great gifts as a mixer. He was one of those craftsmen who could coax clarity from a line even if it was deep in the sound field. He led his team of Gregg Rudloff and Elliot Tyson through the intricacies and arcs of this film and was equally proud of them when they earned their Oscar.
Don was happy to share his craft with the next generation of younger sound editors and mixers, helping us all to understand and appreciate that we were part of a larger legacy.
Lon Bender
Colleague; Supervising Sound Editor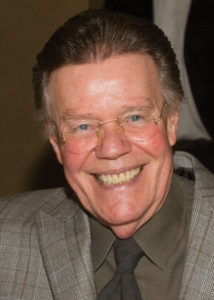 I had the pleasure of working with Don on three movies that I edited or co-edited: Paternity, Smokey and the Bandit II and The Cannonball Run. I had asked for Don because these movies seemed to fit his unique sense of humor. We had a lot of laughs as we dubbed those pictures. What was great was Don's ability, after we broke up laughing, to re-focus and go right back to work. This ability indicated his absolute professional attitude and skill. And what skill! He could reach into a line and twitch one word to make it clearer or EQ a syllable to emphasize the meaning of a line.
With Don, there was no ego to deal with, just a strong confidence level and desire to collaborate with the filmmakers. His instincts were always something to listen to as he described a needed change in the overall balance of the soundtrack.
To know Don was to realize his love of sailing and sailboats. I remember he built his dream sailboat in his backyard. He was extraordinarily knowledgeable about this subject and it was always interesting to hear him expound on the joys and pitfalls of owning and sailing a boat.
I am pleased that Don is the recipient of this prestigious Fellowship and Service Award.
Donn Cambern, A.C.E.
Colleague; Picture Editor; former President of the Motion Picture Editors Guild; previous recipient of the Fellowship and Service Award
I first met Don in 1995 when I came to work for Warner Bros. Studio Facilities. This was happening at the time when the studio facility was returned to Warner after many years as a shared facility with Columbia Pictures under the moniker "The Burbank Studios." I was recruited to help lead the technical side of the department after the first phase of remodeling that began in 1994 and has continued ever since.
Don Mitchell had been brought over from Warner Hollywood by Don Rogers to "break in" the new rooms at Warner Burbank. The movie we were working on at the time was Something to Talk About (1995), starring Julia Roberts. Don was used to the rooms at Warner Hollywood, but was not happy with the configuration of the new rooms. It wasn't that he was being unreasonable, since Don's first concern was always client experience, and he wanted to give them the same or a better experience as he was used to giving them at Warner Hollywood.
Needless to say, I walked into a rather emotionally charged situation. Very quickly, Don and I established a rapport and he was totally professional. We corrected the things that caused issues for him and quickly became friends. During his stay at Warner Bros., he was always the elder statesman of Stage 2, being generous with his time and experience; always willing to share a story and help the younger mixers and editors. As movies began getting louder, we faced additional technical hurdles together, and Don always responded with appreciation when we provided solutions to difficult technical challenges.
Congrats, Don, on a well-deserved honor and for your leadership ­— and thanks for your friendship.
Kevin Collier
Colleague; Director of Engineering, Post-Production Services, Warner Bros. Studio Facilities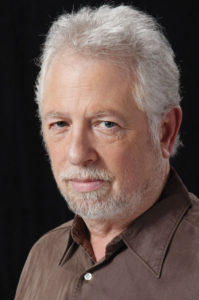 What an honor to talk about Don Mitchell. I had the privilege of working with him at Goldwyn Studios, which later became Warner Hollywood Studios. Don was in Dubbing Room B. That was in 1980 and two films I distinctly remember are Raging Bull and Xanadu.
Back in the day when we first met, I was fresh out of the record business and totally new to feature mixing. I think he knew that I was a bit "green," but he never showed it. Don was always cheerful and inclusive. He made everyone feel like they mattered and would look you right in the eye in a way that let you know that you were as important as anyone else.
His room always had a great vibe and work just got done. Clients left happy and came back for more. Great vibes, great sound, great work.
Congrats, Don, and thanks for driving to the burger joint all those times!
David "Doc" Goldstein
Colleague; Vice President, Post-Production Engineering, Universal Studios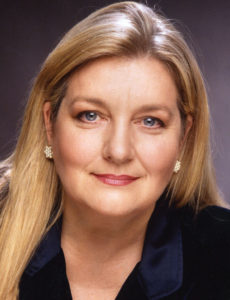 It was thrilling to hear that Don Mitchell is going to be the recipient of the Editors Guild's Fellowship and Service Award. It's hard to imagine anyone more deserving.
Over several decades, I was privileged to work with Don on a dozen films. I was a great fan of his long before I met him — based on Raging Bull — and more than a little intimidated. The intimidation wore off quickly as I discovered that Don was not only a fantastic mixer, but also a lot of fun.
It's no surprise that the favorite movies I ever worked on were with Don; he showed us how to work hard and still have a good time. He was able to steer us through some very rough storms and still be laughing and talking to each other when we got to shore. One of the most important things I learned from Don is that warm sugar is better than cold sugar, and has fewer calories.
I learned so much from him over the years; it's impossible to overstate how great an impact he had on my career. He was the gentlest and most patient of tutors and I was very lucky to have had him as a mentor. Don has the ability to truly "see the forest for the trees" and create a soundtrack that is both tasteful and dynamic — not an easy task. I watched him help many directors shape and clarify their vision resulting in a successful soundtrack and a much better film. He has great passion, commitment and enthusiasm for his craft, and it is most evident in his work.
Don is not only a great mixer, but an outstanding human being. It was an honor to work with him and to call him a friend.
Cece Hall
Colleague; Sound Editor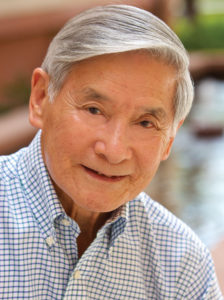 Meeting Donald Mitchell early in my career had a truly positive influence on my life. It all started at 20th Century-Fox, in the 1970s. Our friendship continues to thrive after more than 40 years.
It is easy to praise his body of work and, from that alone, understand the accolades bestowed upon him. For those who know him, it goes far beyond his skill as a mixer. There is the person, Don Mitchell, who has inspired all who have worked with him from directors, editors, recordists and loaders to others outside the mixing stage.
I had the good fortune of having Don l mix six films I edited early in my career. Those credits ranged from directors of note, to those who didn't have a clue what good sound was or how to achieve it.
Don approached every project with the belief that the film being mixed was the most important film in the director's career. With the demanding director, there were never any conflicts on the mixing stage. Don was a master at resolving differences, always making the director believe it was "his" idea.
For the novice director, Don patiently explained the process and played treatments that were best for the picture. Never once had anyone heard him raise his voice on the Mixing Stage. His talent and his amiable personality, supported by his philosophy of "what is best for the picture," attracted many noted filmmakers to his mix room.
When the Academy of Motion Picture Arts and Sciences embarked on its "youth movement," Don was selected to become the newly added Sound Governor. The Academy recognized his quality of work and, equally, the respect of filmmakers.
Congratulations, Don, for receiving the Editors Guild Fellowship and Service Award! And thank you for all your friendship through the years.
Don Hall
Colleague; Sound Editor; Track Head – Sound Department, USC School of Cinematic Arts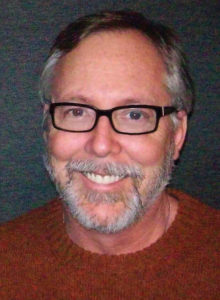 I remember the first time I met Don Mitchell in 1984. I was the sound effects field recordist and Don was mixing Streets of Fire at Warner Hollywood. Walking onto Don's Stage D, I was goggle-eyed and impressed beyond words. He was relaxed and easy-going.
Also, he was revered by all of us for his abilities and talent. My visit that day had a definite influence on my desire to be on a mixing stage.
Doug Hemphill, CAS
Colleague; Re-Recording Mixer 
Don Mitchell was great fun to mix with. I only had the chance to work with him twice — first on Blue Steel in 1989 and then on This Boy's Life in 1993 — yet both films were memorable experiences.
Don mixed some of the best sounding — and biggest — movies of the 1980s and 1990s. I was a bit in awe of him and his accomplishments, but he was always incredibly humble regarding his work, and very willing to share his knowledge. I also loved talking boats with him.
Congratulations, Don, on an amazing career!
Richard King
Colleague; Supervising Sound Editor 
I recently took a little trip down memory lane on IMDb.com, counting the number of feature films I had the pleasure to mix in collaboration with mixer/educator/human being extraordinaire Don Mitchell.
It totals 47 feature films; wow! As I looked at the long list of films, the recollection of the particulars of the actual films were often a little blurry, but one memory theme held constant throughout. It was the pleasurable time — in the many thousands of hours — I spent with Don and his generosity of spirit, time and contagious enthusiasm.
As a young pup in the film business, I learned the technical skills and much of the art of film soundtrack mixing from Don, and had a consistent role model of a true professional who loved people and his family even more than his work. Don was the first to greet everyone in the morning with humor and cheery vibrancy, making every client feel special and unique. His clear, calm and confident manner made every client feel "looked after" in a way that was very caring and personally inclusive.
I still marvel at his seemingly boundless creative energy in designing and handcrafting every part for a sailboat that he was building — frequently in the midst of 60-hour-plus workweeks to complete it.
Rock on, Maestro Don. Congratulations on your much-deserved Fellowship and Service Award!
Rick Kline
Colleague; Re-Recording Mixer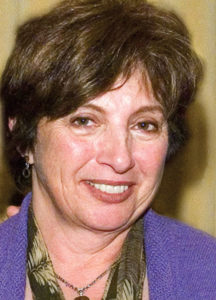 I like to think of a final mix as the time and place where a locked film gets all dressed up to its best advantage before it goes out into the world to be seen and heard, as we ourselves do daily. As many of us have been fortunate to discover, Don Mitchell is a high master of this delicate process that, of course, requires more than just the mixing of elements; it requires the art of hearing.
I've worked with Don a few times over the years, and consider that time to be one of the great pleasures of my professional life. You watch scenes you have become so involved with begin to live and breathe; you hear the rhythms you have only heard in your head become beautifully, powerfully articulated. With Don, it was always a rich and rewarding process as the film became what we all hoped it would and could be.
Another fabulous aspect of the time spent with Don and company in those dark rooms was that, out of the cutting room, I could relax and watch the process unfold, fully confident that we were in good hands and that Don, with his charm and easy-going manner, would respond with diplomacy and enthusiasm to any comments made by any of us involved. And he would then incorporate these notes seamlessly and skillfully into the tracks.
Above all, helped not only by Don, but also the dim lighting from the console, a warm, intimate atmosphere enveloped us. So personal stories were easily shared, jokes told and daily lives reported: the music editor buying a house, my pregnancy during True Confessions or progress on the boat Don was building in his backyard, which I was so charmed by. There is, for me, some sadness when a final mix is finished and we are all about to go our own separate ways; but there is also always overwhelming pride and gratitude for the great work done and the fun we had finishing our film.
Thank you, Don, and congratulations on this wonderful and well-deserved tribute.
Lynzee Klingman, A.C.E.
Colleague; Picture Editor
I worked with Don Mitchell just once, a long time ago, on the film Matilda, directed by Danny DeVito. Don's handling of the room and calm under fire was an inspiration to me, and indeed taught me a very important lesson on mixing — one that I've tried to follow and emulate ever since.
In my time serving on the Academy of Motion Picture Arts and Sciences' (AMPAS) Sound Branch committees, I did enjoy Don's contributions. He has a natural focus and precision lacking in most in this ADD era. Aside from these observations — and the fact that Don was separated at birth from his soul brother Johnny Carson — I can only second his selection for this award and wish him all the best.
Skip Lievsay, CAS
Colleague; Re-Recording Mixer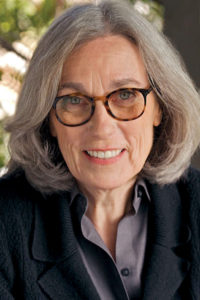 In 1979, I had the good fortune to work with Don Mitchell on my first mainstream film, French Postcards. I would be the first to admit that I did not know much about mixing, or the finer points of managing tight budgets, short schedules and studio demands. I learned a lot from Don; he has an amazing work ethic, an incredible ear for dialogue and, more importantly, endless patience for novice filmmakers.
Our second collaboration, and the first for director Lawrence Kasdan, was The Big Chill. By then, Rick Kline and Kevin O'Connell had joined Don's crew. I felt like I had won the mixing trifecta. The "A Team" — Don, Kevin and Rick — mixed another two movies for Larry and me: Silverado and The Accidental Tourist.
The Big Chill will have a new release this year on Blu-ray and will celebrate its 30th anniversary at the Toronto Film Festival. Don's work on the film coincides with the height of analogue mixing; it is beautiful and timeless. His dialogue tracks have depth and warmth. The balance of effects and music allows the audience to enter into the world of the film. Don's weaving the elements of sound into a seamless fabric is the trademark of his stellar work.
Early on, I learned that Don's daytime job was mixing, but his passion was sailing. Mixing and sailing have a lot in common; Don has always had a captain's cool head. He has a way of navigating the rough waters of egotistical demands with a rational plan to pull up to the dock on time. Don exercised his control of the sound stage with a guiding hand on the tiller and the lightness of being to enjoy the ride.
Carol Littleton, A.C.E.
Colleague; Picture Editor; former President of the Motion Picture Editors Guild; previous recipient of the Fellowship and Service Award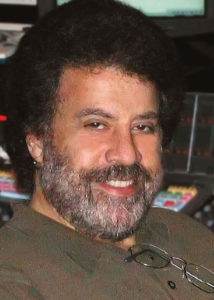 I know Don Mitchell from my time at Goldwyn Studios, Hollywood, as a fellow mixer and friend, but my actual collaboration with him on a film comes down to the 1979 documentary of The Kids Are Alright, a film about the British rock group The Who. At that time in my career, I had just transitioned from a rock 'n' roll mixer to a film mixer, and this was one of the first films I worked on at Goldwyn.
During the mix, I handled the music and Don was the dialogue mixer. We were working closely with John Entwistle, the bass player for The Who and, on one particular song, I was adding echo to lead singer Roger Daltrey's voice and Entwistle said to me: "It sounds too much like Robert Plant" — meaning that I was adding more echo than Daltrey usually had on his mixes.
That's when Don turned to me and asked, "What's a rubber plant?" Entwistle and I had a good laugh at Don's expense, but he took it in stride and laughed along with us, after I explained that Robert Plant was the lead singer for Led Zeppelin!
Don has always been a good friend to me, even though the years since his retirement have kept us at a distance.
Steve Maslow
Colleague; Re-Recording Mixer 
Don probably wouldn't remember it, but in the early 1990s, I was asked to help him on a temp dub on Stage A at Warner Hollywood. I must admit that the entire time I was sitting next to him mixing, all I could think was, "Wow, this is Don Mitchell, the guy who mixed Raging Bull, The Big Chill and Top Gun." Each of them was a classic film, and Don's talents were certainly instrumental in the success of telling those stories.
I had admired so many of the films on his resume and when I had the good fortune to be sitting on that dub stage at Warner Hollywood, I realized that I was equally an admirer of Don, a true gentleman. He is one of the few icons in the post-production sound community; I wish I'd had the opportunity to be sitting next to him when he was mixing the soundtracks of Black Rain, Field of Dreams, Glory or The Fugitive. I could go on and on about all of his credits and how much Don's talent and career have inspired me.
Frankly, every mixer I know would agree that we are all better — and the art of mixing has evolved to a higher level —  because of Donald Mitchell. One way or another, he has taught and mentored all of us.
Scott Millan, CAS
Colleague; Re-Recording Mixer; Governor, Sound Branch, Academy of Motion Picture Arts and Sciences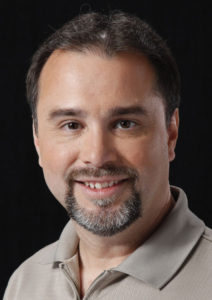 I started working with Don the summer of 1991 at Warner Hollywood on Stage D; the film was Suburban Commando. It never mattered to this legendary mixer what the title was, he always gave it his all; that is something I carry with me today. One of the first things I noticed about Papa-san — my nickname for Don, out of the utmost respect for him — was that he had a long pair of scissors. I think they were tailoring scissors, and he would cut up his morning donuts into small bite-size pieces. I was curious and asked him why he was doing that. He explained that when it came to calories, the pieces don't add up to the sum of the whole donut if you eat it in smaller portions! The scissor thing was so cool that Sylvester Stallone saw Don do this and put it in a scene of his film Cobra. Sly walks into his home, picks up a pair of scissors and cuts his pizza with them. How cool is that?
We were set to work on a Mark Rydell film called For the Boys. Kay Rose, the legendary supervising sound editor, walked onto the stage and said to Don quietly, "Who is that young punk at the end of the console?" Don told her not to worry, that the movie was in good hands and she would be happy. Fortunately, Kay was happy with the mix and we became close friends. It took real belief in me by Don to know I would not let him down. I will forever be grateful to him and it shows what kind of person he is: a gentleman.
Don raised three daughters and built a 45-foot boat in his backyard for which the neighborhood kids called him "Noah." On Monday, Don would bring in a prototype part made of cardboard to work. He would spend his lunches in the machine shop, and by Friday of the same week he would have a custom working part for his boat. When he completed it, The Los Angeles Times came out to document the journey from the San Fernando Valley to Marina del Rey. Don said, "It seemed so large in my backyard, but very small in the water."
He once told me a story about when he was working at Fox. He snuck into a screening of an early cut of Star Wars. After watching the movie and knowing it was going to be a big hit, he called his financial advisor and had him buy as much Fox stock as possible!
Don mixed over 100 films, and served as a Governor in the Academy. From 1992 through 1995, Don and fellow mixers Mike Herbick (music), Rick Hart (music) and myself (effects) had an extraordinary run of four consecutive Academy Award nominations: Under Siege, The Fugitive, Clear and Present Danger and Batman Forever. It was, and will always be, a very special time in our professional lives together.
When you meet Don for the first time, you would never know by the way he carries himself that he had accomplished all these things in his personal and professional life. In a word: "Humble." Papa-san worked with hundreds of people in his career, including directors, producers, picture editors, music and sound editors, and, of course, other mixers. They all came away from the experience impressed with his talent and his stage presence. In a word: "Leadership."
Don could be a calming influence on the mixing stage; if there was a heated moment, he would defuse the situation by pressing the play button and have sound fill the room. People would re-focus on the task at hand, calm down and get back to mixing. If that didn't work, he would call a 15-minute union break and clear the room. In a word: "Peacemaker."
At the end of his career and our seven-year run together, Don gave me a thank-you card with some very touching words in it, and it is one of my most treasured possessions. There are so many life and professional lessons that Don shared with many people, and that I still apply today and pass on to the next generation of sound professionals. In the end, as I look back at that time, I was honored and proud to be a small part of Don's life. You can use a lot of words to describe him, but for me and most people, the word that describes him best is "Friend." Congratulations, Papa-san!
Frank Montaño
Colleague; Re-Recording Mixer
I worked with Don Mitchell on several movies from 1978 to 1980 as the sound effects mixer on Stage D at Warner Hollywood. I think that Don would agree that the most difficult and satisfying project was Raging Bull. It took a couple of weeks to get Martin Scorsese's confidence in Don's crew but, when he did, Don guided myself and Dave Kimball, who handled the music, through several months of challenging times.
I was fortunate to work with Don and Frank Warner, who was the supervising sound effects editor, on that great movie. I also worked with Don on Xanadu, Being There, The Cannonball Run and other projects; he made the stage a fun place to work — especially the ping-pong games!
Like Don, I'm now retired and loving it.
Bill Nicholson 
Colleague; Re-Recording Mixer 
I first met Don Mitchell in 1966 during my summer vacation from elementary school. I was visiting my mother, Skippy O'Connell, at her work in 20th Century-Fox's Sound Department. She took me into a big room that looked like a small movie theatre with lots of fancy equipment in it, and told me that this is where they made sound for motion pictures. She introduced me to Don and told me that he was a sound mixer and that he was one of the best in the business. I didn't understand what a mixer was, but it looked like a very exciting job.
Little did I know that 10 years after, I would step back into that room working for Don as his projectionist! As fate would have it, four years later, after I had moved from the projection department into sound, I was given the honor of mixing sound effects for him.
That was at a time long before consoles were automated, and sitting in a mixing chair was a real pressure cooker. Don always made me feel comfortable and was always there to help me out when I got in over my head — which was often. He had a way of making even the most uptight clients feel at ease with his charm and witty personality, all while maintaining the highest degree of professionalism. I was fortunate to work with Don on over 35 feature films over the years, including Top Gun, Terms of Endearment, The Big Chill, Field of Dreams, Beverly Hills Cop 2 and Days of Thunder.
There are many people in my life who I can say had a positive impact on my career, but only a very few that I can say without whom, I would not have had a career at all. Don Mitchell is at the top of that list.
Thank you, Don, for your kindness, friendship, inspiration and, most of all, your contribution to the art of sound mixing. Congratulations on this well-deserved honor.
Kevin O'Connell
Colleague; Re-Recording Mixer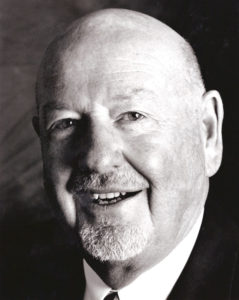 Don Mitchell and I met in 1955, when many of you reading this were kids — and the rest of you weren't even a twinkle in the eye. I was working in the Sound Department at 20th Century-Fox and Don had been hired as a draftsman. He worked hard and it didn't take long for him to work his way up to sound engineer — and by 1973 he was a re-recording mixer doing his first feature film, The Paper Chase. I knew Don was talented and was fortunate to be able to bring him over to Goldwyn Studios in 1978, where he worked until he retired in 1998.
During his 19 years at Goldwyn Studios/Warner Hollywood, Don mixed 107 feature films, was nominated 14 times for the Oscar, including 1989 where he had two nominations: Black Rain and Glory, the latter for which he won the Academy Award. From Silver Streak to The Cannonball Run and Being There to Terms of Endearment, Don has had a hand in some of the most iconic films of our age.
When you work as a re-recording mixer, and you're the best at your craft, every director, producer and picture editor wants you to mix his film. Don was one of those mixers. With his warm smile and generous spirit, he made every production executive on the project, great or small, feel welcome and at home. Long days, grueling production schedules and deadlines never stopped him from being a star in every sense of the word.
To say that Don Mitchell has been an important part of this business is an understatement. He is "Mr. Sound" and I'm honored to also call him "Friend." Congratulations, my friend.
Don Rogers, CAS
Colleague; Senior Vice President, Post-Production – Goldwyn Studios, Warner Hollywood and Warner Bros.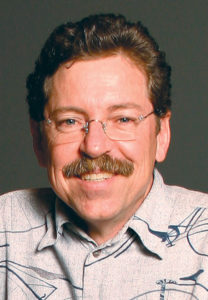 I first met Don Mitchell when I was just starting out in the business. I was a young recordist still trying to figure it all out. Don, on the other hand, was well on his way to becoming one of the premiere re-recording mixers of his time. The first thing I noticed about him was his eyes; they seemed so alive and vibrant. As it turns out, they're a pretty good indicator of who he is.
Don has a relaxed and open way about him. He would graciously allow me to hang out on his stage while I tried to absorb and learn the mixing process. He worked with both established and young mixers alike. Working next to Don brought much-needed exposure to the young up-and-comers. At one time or another, many of today's top mixers sat next to Don.
My opportunity to mix with him came on the film Glory. Once again, he graciously allowed me to hang out on his stage, this time with a seat at the console. Instantly putting me at ease, he offered both encouragement and support whenever needed. While mixing one of the busier scenes in the movie, he leaned over and said with a smile: "This isn't so hard. All we do is push some faders and twist some knobs."
Relaxed and easy-going he may be, but Don is also willing to take a stance. During the height of his career, Don made a personal choice that I greatly admire. Constantly working on high-profile projects, the long hours began to weary Don. He wrote a letter to the studio management informing them he no longer wished to work the late nights and weekends. He was willing to quietly step aside if they were unable to accommodate him. They, and his clients, accommodated him.
I also sat next to Don for many years at the Academy of Motion Picture Arts and Sciences, where he continued to take a stance, supporting all members of the sound community long after he retired from mixing.
I guess things really haven't changed that much since I first met Don. I saw him not so long ago at an industry party and the first thing I noticed about him was his eyes. As for me, I'm still trying to figure it all out.
Gregg Rudloff
Colleague; Re-Recording Mixer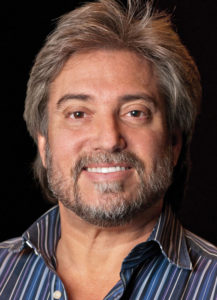 It's an honor to be asked to write something on behalf of Don Mitchell, as I had the distinct privilege of mixing with him on a number of films, the first being Ridley Scott's Black Rain. I was in awe of just being a part of his team. Needless to say, I was completely overwhelmed that we were nominated for an Academy Award for it. It was a ride I will never forget as long as I live. On the way to the Oscars, for which Don was also nominated for his work on Glory, he joked that his biggest concern if he did win, was that he had written two speeches, and he might read the wrong one! He indeed won for Glory.
Don created an environment on the dubbing stage that was creative and fun. We would laugh so much that it was hard to believe this was actually work. He also welcomed ideas from the crew and everyone felt as though he was contributing to the film. It's a lesson I've taken with me throughout my career that the process is truly collaborative, and together we can create something really special.
As a young guy, when you get the chance to work with someone who you've looked up to, as I did to Don, it's very special. There were lessons learned that I still think of to this very day. He once said to me that his kids grew up so fast that it was like a blur. I've never forgotten that and, as I raise my daughter, I hear Don in my head and I do all I can not to miss it.
It was an honor to get to sit next to an icon of a mixer like Don, who mixed such films as Raging Bull, Silverado, 48 Hours and Top Gun, just to name a few. All of which inspired my career as well as many others.
Thanks, Don, for all the generosity, and support and great times we had, and to this day I remember you in that low-rider position you mixed in at the console; it always brings a smile to my face.
Greg P. Russell, CAS
Colleague; Re-Recording Mixer
I honestly don't remember the first time I met Don, but I do remember it was very early in my career when I was bringing sound units to Stage D at Warner Hollywood. He asked me to stay and watch for a while. It could have been his positive disposition — or that he frequently had a cool drawing of some fitting he was making for his boat — that has stuck with me through the years.
It was probably during the re-recording of Glory that I was able to hang out on his stage and observe him at work. I remember how focused he was on the drama of the story and, though intent on making the dialogue understandable, he was always a proponent of a very dynamic mix and worked very hard to obtain that.
Don was a big-picture kind of guy and I learned a lot from observing his thought process. It must have been a good theory based on his numerous Oscar nominations! He was a very friendly guy, totally unfazed by some of the more extreme personalities in Hollywood. The best part is that when I saw him at the Dolby party a few years back, he hadn't changed a bit!
And the legend lives on here at the Formosa Group, which is based in the same Goldwyn buildings as the former Warner Hollywood Studios, including Stage D, Don's home for so many years. His name can be seen on many of those plaques in our hallways.
Mark Stoeckinger
Colleague; Supervising Sound Editor
Walking onto a dubbing stage at Goldwyn Studios with Don Mitchell at the helm was an extraordinary experience. Whether it was the "back of the bus" in Room B, or the two prominent stages in front of the facility, A or D, working with Don and his talented wingmen and backroom crew was a privilege.
In my view, Don deserves a place at the top of the Dialogue Re-Recording Mixer pantheon because of not only his talent, but the ease and humor he exhibited in all situations. Sometimes those situations could be extremely stressful and demanding. Don could match production and ADR so it was nearly impossible to tell the difference. He wouldn't give up until he got it right. And this usually happened with Joel Silver yelling either at Don or someone on the phone as Don mixed some very challenging dialogue.
Don had an inordinate sense of team and, although I was a music editor, I was made to feel a part of a very special process in helping shape the soundtrack for a film. Understand that the tools available when I worked with Don must seem prehistoric compared to today's consoles and Pro Tools, but he could work the available equalizers and outboard equipment with unassuming ease and expertise.
His talents weren't limited to sound; he built an amazing sailboat in his backyard in Van Nuys and was constantly tinkering with plans when he wasn't mixing dialogue. But his main talents, from my perspective, were his good nature, his generosity and his ability to handle a wide variety of very strong personalities with diverging opinions. Don was surrounded during his tenure at Goldwyn with the most talented sound effects and music mixers in the business.
There were extremely gifted mixers working at other facilities but, for me, the Goldwyn sound facility was the pinnacle, and Don was a key player in establishing the excellence you'd expect from a Goldwyn mix.
Michael Tronick, A.C.E.
Colleague; Picture Editor; Music Editor
Don and I palled around at what we will always call Goldwyn Studios — later renamed Warner Hollywood Studios, now called The Lot — in the mid-1980s, when Don, being the phenomenon that he was even then, was stolen away from 20th Century-Fox by our esteemed sound director, Donald P. Rogers.
We'd see each other in the hallways of the building and tell war stories of being in the trenches with assorted outlandish and seemingly insurmountable mixing schedules. We were each part of our own separate mixing crews: the legendary Bob Litt, Steve Maslow, or later Greg Russell, and myself; and Don, Michael Herbick and Kevin O'Connell, or Frank Montaño.
In 1988, we got thrown together on Red Heat because of — what else? — a scheduling conflict where one of us was tied up on another film. This happened again just one year later when an 11th-hour scheduling clash on a Friday night placed me in the music mixing chair next to Don and the spectacular Gregg Rudloff the following Monday morning. The film was Glory. Little did we know. We only worked together two more times, on Joe Versus the Volcano in 1990 and Wrestling Earnest Hemingway in 1993.
The entire time, he was hand-building his own sailboat. In the end, it took him close to 20 years to complete. Virtually every single part on that boat was hand-crafted by Don. Simply amazing.
But in those five very short years sitting beside Don, I learned more things than I can even recall: reverence for the film and its story, not to mention the people intimately involved in its creation; care in how what we do helps move the audience emotionally; vision to go places we never thought we'd go; and, most of all, friendship because, in the end, we're all in this small rowboat. It is an honor to have sat next to Don and taken in all his wisdom.
Now, let's go sailing.
Elliot Tyson
Colleague; Re-Recording Mixer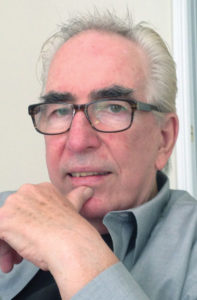 Donuts. A large jelly one to be specific. That was my first introduction to Don Mitchell as I walked onto the mixing stage at Goldwyn Studios in 1980 to begin work on Xanadu. Don was attempting to bisect this particular donut with an extremely large pair of scissors, which were also used to reconfigure the cue sheets. His daily routine to help reduce the caloric intake of whole donuts usually resulted in failure because both halves were eaten within the hour. And so would begin the workday.
Working with Don on eight films over the years wasn't like going to a job every day. It was more like going to a movie and watching it get better and better, day by day. All of this was due largely to Don's incredible talent and personality.
As a re-recording mixer, his achievements include over 100 films. On a personal level, his achievements are immeasurable. Through it all, he has remained a really good guy. So congratulations to someone who truly deserves the Fellowship and Service Award, and a heartfelt thank you from all those who shared the opportunity of working with and learning from you.
Dennis Virkler, A.C.E.
Colleague; Picture Editor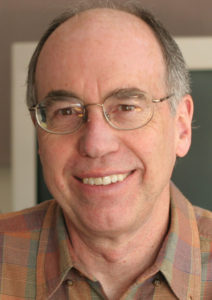 As a supervising sound editor, I had the privilege of working with Don Mitchell on many movies while he was the lead re-recording mixer in Stage D at Warner Hollywood Studios, including Beverly Hills Cop I and II, Top Gun and Days of Thunder.
What I remember most about Don was his ability to make me — as well as the rest of the sound-editing crew — feel totally welcome and at home on his stage. He engendered total respect, and reciprocated in return. Don was always supportive of his own crew and treated them as his equal.
The bottom line is that when you worked with Don, everyone was on the same team. We worked on many complicated films and his mixing ability and insight was second to none. He had a very calming demeanor and extraordinary patience, with a serious as well as a humorous side. Directors and producers knew that if he and his crew mixed their film, it would end up sounding better than they ever thought possible.
Don is extremely deserving of the Fellowship and Service Award, and I applaud the Motion Picture Editors Guild for recognizing him. Always a class act, Don is a true professional.
George Watters II
Colleague; Supervising Sound Editor