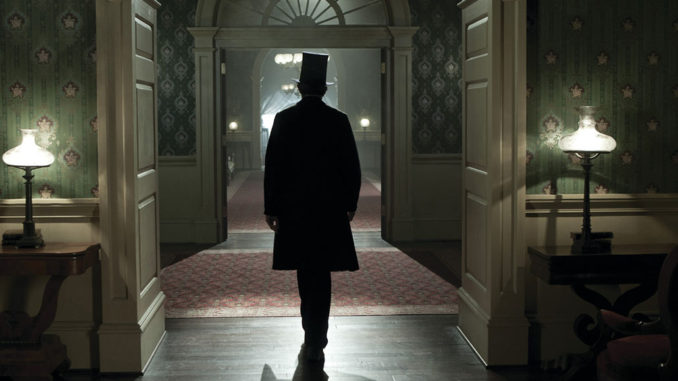 by Bill Desowitz
In keeping with director Steven Spielberg's vision of Lincoln (in theatres nationally through Touchstone Pictures) as an intimate and theatrical political procedural — in which the 16th President fought to pass the 13th Amendment abolishing slavery in the House of Representatives — the sound design was spare and authentic.
In fact, it occurred to sound designer Ben Burtt that it was the perfect opportunity to find the sounds that Abraham Lincoln (played by Daniel Day-Lewis) actually heard. So the Oscar-winning veteran of Skywalker Sound and avid history buff went on a journey in search of objects and artifacts in museums and collections around the country.
"I just didn't want to use my imagination for what the movie sounded like," says Burtt. "Let's look at authenticity for once, instead of creating an impression of authenticity. My first stop was the Lincoln Presidential Library in Springfield, Illinois, where Dr. James Cornelius helped me out. They had Lincoln's actual mantel clock from his office. And they recorded that for me. He also provided a dinner bell that sat on Robert Lincoln's table. And there was a music box, which belonged to Mary Todd Lincoln, so I got eight minutes of waltz music."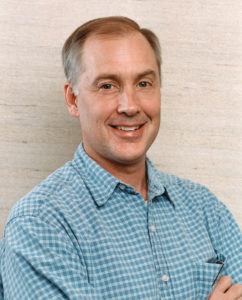 One sound that Burtt really wanted to have badly was Lincoln's pocket watch ticking. "I contacted the Smithsonian because they had one of his watches," the sound designer continues. "But none of these museums had actually thought of winding the watch to see if it still functioned. So I proposed that idea — but they weren't sure it could be done, so there was a lot of procrastination."
And after a couple of months, the Smithsonian bowed out of its assistance, fearful that some harm would come to the watch, according to Burtt. "Fortunately, there was another one in the collection of the Kentucky Historical Society — and this is the watch that Lincoln had in his possession when he was assassinated," he explains. "They were more than willing to try out their watch, and it worked.
"There it was, ticking after 150 years," he continues. "And we recorded it. We were able to use that during the few, brief moments where Lincoln was actually handling his watch. It wasn't a simple thing to record; we actually built a soundproof recording box that we could take on location because most of these places aren't quiet — even if they're in an archive or a vault somewhere."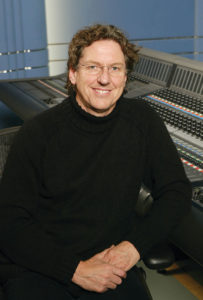 Burtt also recorded artifacts in the White House, including the little French clock from the 1830s that sat in the president's office, and the mahogany doors that were from Lincoln's time, which ordinarily might've been done in Foley.
"It required a little bit of world-izing because, although I did acoustic recordings of the clock, I also did a contact mic recording as the White House is noisy," he adds. "But with the perspective being so close, it was a little unnatural, so I took the recording at a later time and played it back over in an empty old mansion in San Anselmo. I re-recorded it in 7.0 so you could get the sound of it across the room and down the hall, and get that off-screen perspective that fits into the mix so much nicer."
Meanwhile, for supervising sound editor Richard Hymns, there really wasn't a lot of drama in Lincoln in terms of picture changes — which often make supervisors crazy — so he was able to spend more time cutting than on recent films.
Spielberg wanted to do as little ADR as possible, according to Hymns, so right from the start, everyone was put on notice. Along with handling the crowd material, the supervising sound editor was tasked with checking the dailies every day. The brief battle at the beginning of the film was the first thing that he attacked.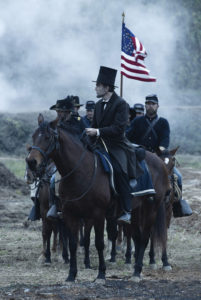 "There was a voiceover that comes in at the end [of the battle scene] that prevents you from going completely 'action movie,'" Hymns says. "I had to stay within a realm and cut down at the end to make room for that. And there were some decisions made early on about what to use and what not to use. I didn't use metallic stuff but, in the end I think, Ben wanted to put some sword clangs in, even though you didn't see it — just to give it some range."
The House of the Representatives sequences proved especially tricky. "It was difficult to get everything to flow the way you wanted it to," Hymns explains. "That was trial and error, but it's hard to think of anything as challenging."
There was a lot of editing and balancing. "I had a lot of crowd material in the production and I also got crowd material from our library," Hymns recalls. "So we had the loop group, and the production crowd from the show that dialogue and ADR supervisor John Null had cut. I cut crowds that went with that. So between us, we had a plethora of great material to mix all the crowds [from the House of Representatives] in the show, which worked really well — the applause and boos and laughs and all the other stuff that goes with that. We had a tremendous variety to move things around."
Speaking of variety, music editor Ramiro Belgardt says that composer John Williams traveled to Chicago to record the score with the Chicago Symphony for the first time. Spielberg thought it was an inspiring choice, since Lincoln served as a congressman from Illinois.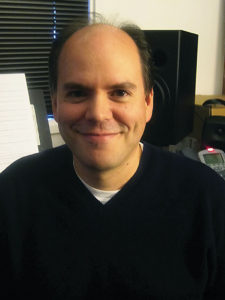 "The Chicago Symphony has a special sound," Belgardt notes. "And one thing that was different about this score was that there was only 50 minutes of it in a movie that runs more than two hours. It's very intimate, with many hymns and solo instruments, as opposed to a lush, orchestral sound. After a beautiful speech by Lincoln, the music sneaks in and takes us to the next moment.
"We wanted the movie to play without accompaniment," the music editor continues, "because there's a great deal of very dense dialogue — so it was better to let the actors make beautiful music of their own without any help." But that didn't necessarily mean that a lot of music wasn't recorded. "John decided to record options while we were there: different themes, different instrumentations. Even for the same scene, he might've done up to five different versions, which is not typical to this extent."
As is true with many things, less is definitely more with the sound editing and design in Lincoln.