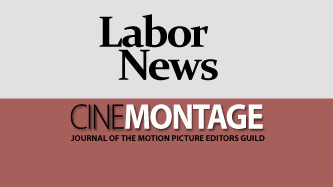 Reprinted from Deadline Hollywood by Pamela McClintock on August 21, 2020.
In the campaign to urge consumers to return to movie theaters — which reopen in earnest this weekend in the US after a five-month shutdown — the National Association of Theatre Owners on Friday announced a nationwide set of health and safety protocols in the era of COVID-19 that include requiring masks.
CinemaSafe was revealed just as the major circuits in the US begin flipping on the lights after a devastating hiatus. This weekend, the Russell Crowe road-rage thriller Unhinged — the first new wide release to hit the big screen since the pandemic began — opens in more than 2,000 theaters (New York and Los Angeles cinemas remain dark, however). And Christopher Nolan's Tenet opens over Labor Day weekend stateside. Nervous Hollywood studios and box office analysts will be carefully monitoring the returns.
Dubbed CinemaSafe, the NATO protocols are based on Centers for Disease Control, World Health Organization, and Occupational Safety and Health Administration guidelines, and were developed over several months by a team of industry experts in consultation with leading epidemiologists, including David F. Goldsmith of George Washington University's Milken Institute School of Public Health and Joyce Sanchez, an infectious disease specialist and director of the Travel Health Clinic at Froedtert & the Medical College of Wisconsin. …