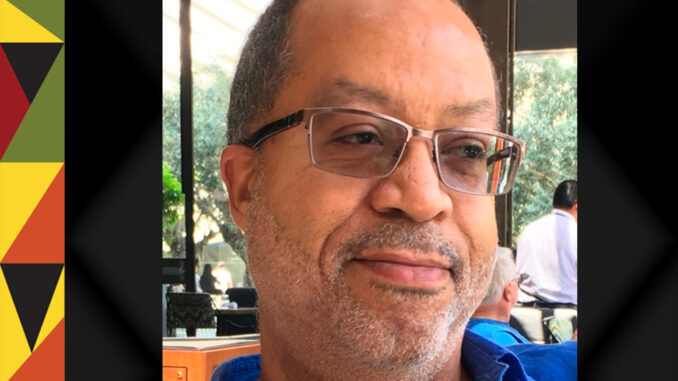 For each day in the month of February, the Committee will be highlighting African-American members, both past and present, and their accomplishments. We look forward to showing the contributions and influences African-Americans have had on the industry.
Name: Greg Hedgepath
What's your job? I am a Supervising Sound Editor currently employed at Warner Brothers Studios in Burbank.
List the credits you're most proud of. Some of my credits I'm most proud of are "Dolemite Is My Name," "Queen & Slim," "Straight Outta Compton," "Selma," "Incredible Hulk," "2 Fast 2 Furious" to name a few.
What are you working on right now? Currently I'm working on "Coming 2 America"
Who and what are your influences and/or mentors? I started my film sound career at Lucasfilm in the early 80's. While there I was influenced by Ben Burtt, Walter Murch, and Randy Thom.
What books are you reading, shows are you watching and/or movies you're excited about? I'm currently reading "The Rosie Result" by Graeme Simsion. Recently I've read "Last Days of Night" by Graham Moore, "I Can't Make this Up" by Kevin Hart, "Born Bright" by C. Nicole Mason, "Stranger In A Strange Land" by Robert Heinlein, "My Beloved World" by Sonia Sotomayor. My favorite film this year was "Parasite." I also enjoyed "Knives Out" and "Harriet."
What would be your superhero name? My superhero name would be Beauregard the Magnificent, of course.
What are your Black History Month memories, and what cultural or historical impacts have they had on your life? As a native of Washington DC my memories of Black History Month are of rallys, parades, and seminars devoted to the subject and Martin Luther King Jr. The 1968 riots after Dr. King's assassination were eye opening, and a coming of age moment for me.
What's the best piece of advice you've been given? The best piece of advice I've been given was from my father. He said "…son, always do your best, no matter what you're doing."  I mentioned that I was washing dishes on the weekends in a restaurant while in high school and he told me "Then be the best dishwasher."
If you could time travel, when would you go and why? As much as I am interested in time travel, I don't think I'd want to interrupt the time stream that I'm on.
What's a little known fact about you? People may not know that I have a serious interest in electronics. While working at National Public Radio in DC, I attended an electronics school for 2 years and attained the equivalent of an AA degree.
What are your hidden (or not so hidden) talents? I taught myself to play bass guitar, flute, and harmonica in college. Also I have perfect pitch, which can be maddening when I hear a song played in the wrong key or while listening to my father whistle. He was tone deaf.
What would be your dream project to work on? Anything with Denzel Washington as the lead.