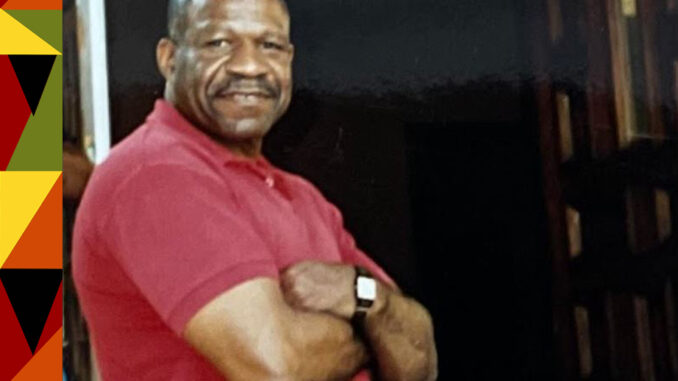 For each day in the month of February, the African American Steering Committee will be highlighting Local 700's African American members, both past and present, and their accomplishments. We look forward to showing the contributions and influences African Americans have had on the industry.
---
James T. Saunders
Sunset: December 12, 1939 to Sunrise: February 3, 2020.
Many members and the sound industry at large fondly remember Jim Saunders. "Excellent" – is how Jim frequently replied when asked how he was doing!
Jim Saunders joined the Guild's staff in 1998 after a long career in sound. That was the same year that post production sound members of IATSE Local 695 were transferred into the Editors Guild (then Local 776). National Executive Director Emeritus Ron Kutak attributed much of the success of bringing the post-production members from Local 695 and 776 together to Jim's integrity and ability to garner the membership's trust. Jim served the Local 700 membership for almost 12 years before retiring in 2009.
A mainstay on the studio side of the music business in Los Angeles, Jim worked as a Recording Engineer for many famous Motown artists. After serving five years as a Recording Engineer for Ike and Tina Turner, in 1970 he went to work at Columbia Pictures in Hollywood. He moved with the company to Burbank in 1972 when it merged with Warner Bros. Studios to become the Burbank Studios. He was a dual card-carrying member of Local 695 and 776, working as a Cableman in production as well as a Scoring Stage Setup Man in post-production.
In 1974, he went to work on Warner's Foley stage as a Boom Operator. Four years later, he was promoted to a Y-1 Re-recording Mixer and worked for 15 years as a Foley Mixer. In 1993 he moved to the ADR department where he remained as an ADR Mixer until he joined the Guild staff.
What many members may not know about Jim is that prior to his sound career, he had a vast and varied background. He served his country as a member of the US Navy, he sparred with Muhammad Ali during his brief career in professional boxing, and also was a running back for the Los Angeles Rams.
Excerpts taken from EDITORS GUILD MAGAZINE | JANUARY/FEBRUARY 2010