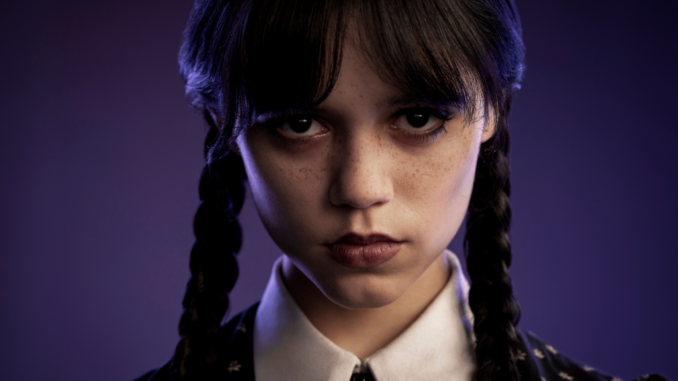 By Rob Feld
Like many kids, Jay Prychidny made his own videos as a child, taping them with friends and then editing them between two VCRs. As a result, people tell him they always knew he would be an editor, but it wasn't until film school in Toronto that he had that realization himself. "I felt like I was getting away with something," he says of his inclination to editing. "I got to just have fun and not do any of the boring stuff."
An "Addams Family" fan, when Prychidny heard "Wednesday," a series about Wednesday Addams, the daughter of the creepy-comic cartoon family created by Charles Addams, was going to be produced in Toronto with Tim Burton as a director and producer, Prychidny pursued the project through every channel he could. The series follows Wednesday to Nevermore Academy, a haven for the supernaturally gifted outcasts of the world. Her parents have sent her against her will to the place where the met, supposedly so she can get herself in order. There, she attempts to master her emerging psychic talents, thwart a killing spree that has terrorized the town, and solve a murder mystery that embroiled her parents many years ago.
The trick for Prychidny is to steep an audience deeply in Wednesday's unique point of view, while balancing humor and horror—which to Wednesday, is just another day. The series has recently been in the top spot on Netflix.
CineMontage: Having a presence like Tim Burton on the show and directing episodes must create a unique dynamic for a series. How does that collaboration function?
Jay Prychidny: In regular television editing you go through a gauntlet of working with the director and then the showrunners. It's still obviously very much a collaboration and working with the showrunners, but Tim spearheads his episodes from beginning to end, which is not usually what happens with television directors. He comes from the feature world and there's no universe where he would just give it up at a certain point. Editorial is really important to Tim and he works closely with us—it's part of his process for how to shoot the show. On his films, he watches cut scenes at night that he shot in the morning. Television is a more stressful schedule for him, so he can't be in the edit room every day but we are in constant communication, sending him scenes the following day on an iPad. Part of his deal was that he would have an editor working with him all the time. My office is just a few doors down from his, so he could easily pop in, I would be on set editing with him, and when he wasn't in set, he would fly home to London and I would fly with him. And when he came back to Romania to shoot, I'd fly with him back to Romania. It's just part of his generative process to watch how things are shaping up. It informs how he thinks about what he's shooting. So, it's crucial for him to be immediately involved in editing because it helps coalesce in his mind what his vision is and what he'll be shooting.
CineMontage: What's the your true north that always needs to be serviced to make sure the show works?
Jay Prychidny: Well, with a show called "Wednesday" in the title, it's kind of a big clue.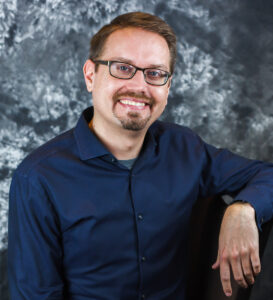 CineMontage: Fair enough.
Jay Prychidny: So, coming in I knew she was my true north, which is different from a lot of ensemble shows that I've worked on where you don't have a singular personality. It brings you back to basics in a way. So to focus on one character, one perspective, one view on the world was exciting because you can just live in that. I wanted to explore holding on her face longer than you otherwise might think to, to get people inside her head. Then as the footage came in, I tried to find an editing language that was Wednesday-ish.
CineMontage: And What is that, which expresses her point of view? She is a distinctive voice.
Jay Prychidny: Wednesday is a sarcastic, cutting character in the way she uses dialogue as a weapon. And so from an editorial standpoint, I would try to be that way with the cuts. Maybe it sounds silly to say out loud, but I want a cut to feel like a knife slice. Tim also shoots in such a precise way that you have to edit with precision. It's a feeling and hard to talk about, but when Wednesday delivers a cutting comment, it's like a dart into somebody's heart. So, I wanted where I placed cuts to do that too. It's kind of waiting for its moment and then, Does this cut feel like it's having that kind of impact? Because you want her barbs to land. Reactions were very important for that. I want the cuts to be like her ally.
CineMontage: Can you talk more about the footage Burton gives you to work with?
Jay Prychidny: He doesn't shoot fat. Compared to television directors, it's very different to edit his footage because there's not a lot relative to a normal television show. I'm used to being inundated with masses and masses of footage with all kinds of coverage. He shoots a setup for a purpose. It's almost like comic book panels in a way. He knows how he wants it to be but he also loves seeing things come to life in front of him on set in terms of where the actors are go. He loves to see things and then respond to them, moving the camera from there.
I'd been used to working on certain projects that were almost avant-garde stylistically and I liked playing with abstracting the editing language and finding surprising ways of putting together footage. So it was an interesting, opposite challenge, which was, what can you bring to footage shot so precisely as an editor? The showrunners, who'd worked on a whole lot of TV shows, before could be concerned that there wasn't a lot of footage. But more often than not, the stuff was in there and the scenes came together in a way that people really didn't expect.
CineMontage: There's a lot of humor in the show but a surprising level of horror element, as well.
Jay Prychidny: It's interesting. Because it's so much from Wednesday's perspective, I really thought about it from her world, which is quirky and spooky but not a horror world. It's just not the universe she believes she's in. To me, the horror elements were these surprises, which is how it is from Wednesday's perspective. They're elements that intrude on her world, so that's how I think about them when things switch into a horror vibe, which is to me more interesting and more surprising. The first monster attack in episode one is not an overly gory, over-the-top scene in the scheme of things, but I found it horrifying because you're just not expecting that level of terror and horror. Even the level of the scream and the blood when that's just not the world that's been set up. I found that to be the kind of most impactful way of presenting the horror elements, letting them be a surprise and an intrusion. And that's what horror is, essentially. You don't consent to having something horrifying happen to you. It just forces its way in.