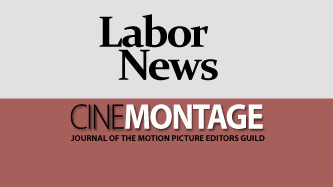 Reprinted from Input by J. Fergus on August 6, 2020.
The many critiques of Quibi (rightfully) focus on its weak premise and even more dismal execution, but it may be the production of its shows that tells the most damaging story.
Quibi aimed to use snackable, 10-minute or less "quick bites" to break up longer narratives for an on-the-go populace. This approach, in essence, also cuts a chunk out of the crew's paychecks for no other reason than the shows' very short runtimes. Its founder, industry mogul Jeffrey Katzenberg, knew better.
Katzenberg has publicly admitted to shooting feature films and cutting them down to five- to 10-minute episodes for the platform. Specific budgets for Quibi shows are hard to come by, but premium, scripted originals are set at $100,000 to $150,000 per minute. Assuming a 90-minute film as a base, these productions have at least a $9 million budget. That's a pretty typical budget for an independent theatrical film, but as a Subscription Video on Demand (SVOD) production, it's at least double the threshold for high budget shoots.
Input spoke to nine people knowledgeable about wage rates in multiple departments across several Quibi productions. Few said they were able to negotiate rates, and those who found it possible had varying levels of success. All sources were initially quoted union minimum/tier-zero to "movie of the week" rates. Of the final 10 rates shared with us, crew members were paid an approximate average of $10/hr less than they were entitled to under their Locals' wage scales.
This pervasive wage theft is all above board because the rates are only based on a program's first exhibition, and the basic agreement's language left the door open for exploitation. …
[By] 2018, New Media officially entered the fold, no longer siloed off from other kinds of productions. "A film like Bright with Will Smith, which was made for Netflix with a $100 million budget, will no longer be treated like a TV movie," said IATSE 4th International Vice President Michael F. Miller Jr. in the IATSE Bulletin's fourth-quarter issue of 2018. …
Thousands of people make the tiny decisions and perform the grueling work behind the shows and movies you love every year. Quibi's entire premise ensures they're underpaid. …