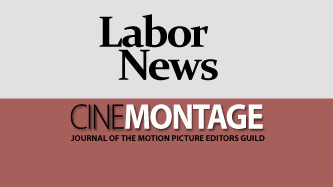 Reprinted from NBC News on August 7, 2020; it is unattributed. 
"Something's definitely changed at the post office," says the president of the American Postal Workers Union Mark Diamondstein. "A few weeks ago, the new postmaster general put in some policies that we don't think can do anything but slow down mail."
Postal Service Overhauls Leadership as Democrats Press for Investigation of Mail Delays
Reprinted from The Washington Post by Jacob Bogage on August 7, 2020.
Twenty-three postal executives were reassigned or displaced, the new organizational chart shows. Analysts say the structure centralizes power around DeJoy, a former logistics executive and major ally of President Trump, and de-emphasizes decades of institutional postal knowledge. All told, 33 staffers included in the old postal hierarchy either kept their jobs or were reassigned in the restructuring, with five more staffers joining the leadership from other roles.
The reshuffling threatens to heighten tensions between postal officials and lawmakers, who are troubled by delivery delays — the Postal Service banned employees from working overtime and making extra trips to deliver mail — and wary of the Trump administration's influence on the Postal Service as the coronavirus pandemic rages and November's election draws near. …
A letter signed by Senator Elizabeth Warren (D-Massachusetts), House Oversight Committee Chair Carolyn Maloney (D-New York) and seven other Democrats, including Connolly, urged Postal Service Inspector General Tammy Whitcomb to examine how DeJoy came to implement policies that prohibit postal workers from taking overtime or making extra trips to deliver mail on time, and how such delays specifically affect election mail.
[The letter] asks Whitcomb to review the finances of DeJoy and his wife, Aldona Wos, the nominee for ambassador to Canada. The couple's holdings include between $30.1 million and $75.3 million in assets in USPS competitors or contractors, according to a financial disclosure Wos filed with the Office of Government Ethics when she was nominated. …
'Friday Night Massacre' at US Postal Service as Postmaster General—a Major Trump Donor—Ousts Top Officials
Reprinted from Common Dreams by Jon Queally on August 7, 2020.
Government watchdogs, Democratic lawmakers, and pro-democracy advocates declared it a "Friday Night Massacre" for the U.S. Postal Service after news broke in a classic end-of-the-week dump that Louis DeJoy—a major GOP donor to President Donald Trump and the recently appointed Postmaster General—had issued a sweeping overhaul of the agency, including the ouster of top executives from key posts and the reshuffling of more than two dozen other officials and operational managers. …
Already under fire for recent policy changes at the USPS that mail carriers from within and outside critics have denounced as a sabotage effort to undermine the Postal Service broadly as well as disrupt efforts to carry out mail-in voting for November's election amid the Covid-19 pandemic, the moves unveiled late Friday were viewed as an overt assault on democracy and a calculated opportunity to boost Republicans' long-held dream of undercutting or privatizing the government-run mail service while also boosting their election prospects in the process.
"Another Friday night massacre by this administration—and this time dealing another devastating blow to our postal service," said Representative Mary Gay Scanlon (D-Pennsylvania.) "The American people deserve answers and we're going to keep fighting for them." …