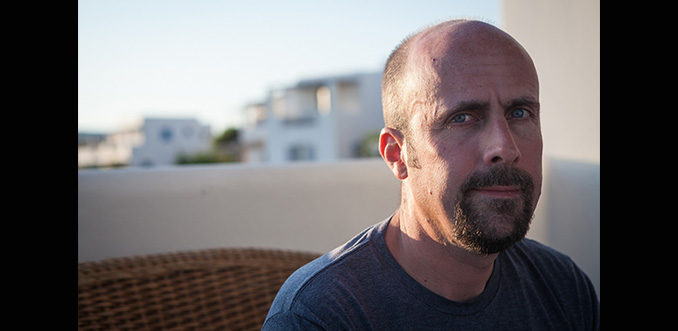 John Patrick Wolfenden
Picture Editor
September 2, 1970 –
June 23, 2016

John Patrick Wolfenden, beloved and loving husband, father, son and brother, passed away on June 23 at the age of 45. He is survived by his wife of 19 years, Suzanne Zizzi, their daughters Shea and Maeve (14 and 12), his parents Anita and Richard, and his brother Peter.
John was born and raised in Chapel Hill, North Carolina. After graduating from Dartmouth College in New Hampshire and the American Film Institute in Los Angeles, he worked as an editor on many films, video games, and television shows, including The Ultimate Fighter, Fast N' Loud, NOVA, World Poker Tour and others. He also played a key role in organizing World Poker Tour, and is fondly remembered by many with whom he collaborated over many years of work.
As a musician, he wrote and performed with several bands, including Junk Ferry, whose track "Smoke Stack" was included in the soundtrack for the film Fight Club in 1999.
As a concerned citizen, he wrote numerous letters to the Los Angeles Times on subjects ranging from land mines to intelligent design. John lived with his wife, their two daughters, cat and three dogs in Sherman Oaks. The couple had recently opened Oeno Vino, a curated wine and beer shop, in Atwater Village.