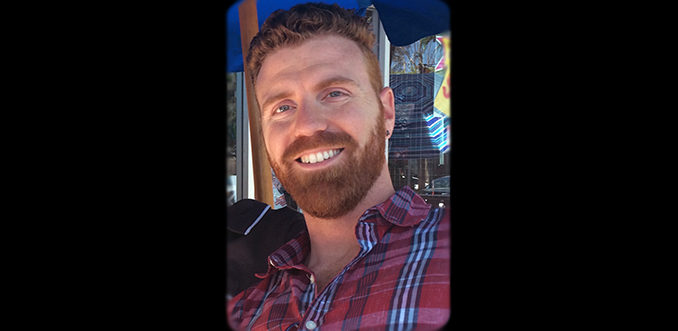 Tyler A. Earring
Assistant Editor
June 27, 1982 –
July 25, 2016

by Scott A. Jacobs
On July 25, 2016, the editing community lost a truly remarkable young editor far too soon. Originally from Independence, Missouri, Tyler A. Earring moved to LA in 2005 to continue his education as an MFA Editing Fellow at the American Film Institute. That is where we met and became best friends almost immediately. Many of those in the 2007 AFI Editing class would say that Tyler was the most genuine, kind and down-to-earth person you could ever meet.
He was the kind of guy who would help you with any situation at the drop of a hat, who would set aside his own problems to listen to yours, who would one day go out and participate in a 48-hour scavenger hunt with virtually no sleep and, on the next day, watch football and just relax with a beer in his hand.
Tyler was all about the simple pleasures in life and living life to the fullest. In his 34 years, he did more than a lot of people have done by the time they are 90. He was the epitome of a "yes man." I can't remember a time that he didn't have a smile on his face — because even in his low moments, he would always find a way to make things brighter.
Regarding his work, I'm proud to say that I got Tyler his first union job working on The League with me. After that, he didn't need any more help. Despite the fact that he said he didn't like networking, he did pretty darn well for himself as he worked on such TV shows as Wilfred, The Muppets, Blackish and The Goldbergs. His story sense had no boundaries and he could take projects to the next level with ease.
Tyler will be missed greatly and there are very few words that can express how everyone feels about this loss. Personally, I will miss calling my best friend every morning on the commute to work during football season. It's bad enough the Chicago Bears are terrible this year.
Tyler is survived by his father and stepmother Greg and Judy Earring, his mother and stepfather Rich and Ruth Myers, and his fiancée Poorna Chowdry.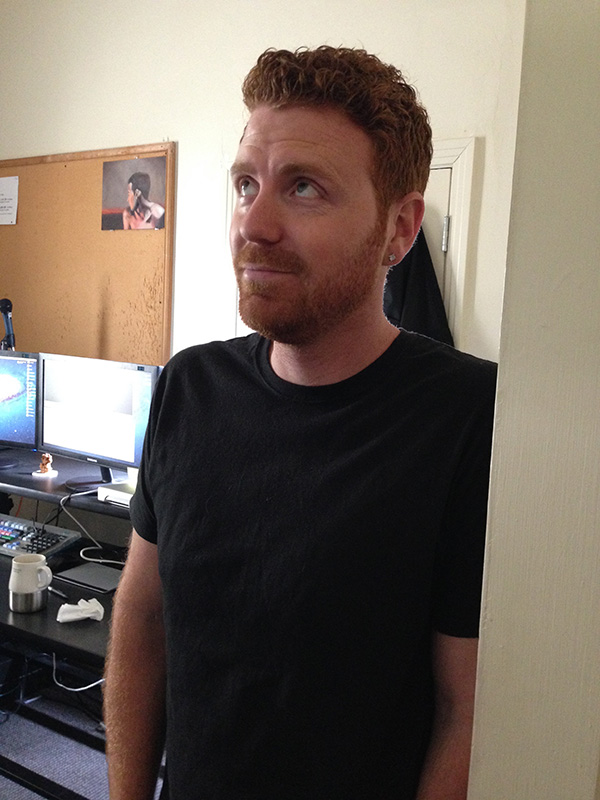 by Richie Edelson
Tyler Earring, who passed away at the young age of 34, was such a positive force in every post-production department that was lucky enough to get him. We were colleagues and friends over the past five years, and it is no hyperbole to say that he was, hands-down, the best assistant with whom I have ever worked. We had developed a working relationship that was second nature, knowing innately the best ways to help each other out. He was, by nature, inquisitive and tenacious. He would never leave a question unanswered or a problem unsolved.
Tyler was an extremely talented editor in his own right; everyone on the TV series Wilfred was beyond impressed with the episode he cut. But more important than his skills in the editing room, Tyler brought a brightness, a sense of fun and happiness to every job. His smile was infectious and his sense of humor legendary.
When I would bring my kids to work with me, they would always run straight to Tyler's bay. They loved visiting with him as much as our co-workers did. Remembering how great he was with my kids breaks my heart. I know that he and his fiancée, Poorna, would've created a remarkable family. It is painful to know that he had such a beautiful and rewarding future ahead of him, but I do take some comfort in knowing that he always appreciated every moment he had here. And more than most people I know, he truly lived in those moments.
I miss seeing that fiery shock of red hair every morning. I miss joking about Tyler's food preparation routine at lunch. I miss taking a break during the day to chat about soccer or travel or food, or to visit with Bubbles the dog, but most of all I just miss the atmosphere that Tyler generated, which lightened the world around him. Rest easy, my friend.